Shipping to France from the United States?
France has been an international destination for many years and it's not hard to imagine that you need to transport your personal items if you are moving or visiting the country. Much of what you ship to France will depend on your situation.
Are you just making a trip for six months or studying in Marseille? You could be taking a new position in Paris and want to import your car or just ship your personal effects. Whatever your need may be, Schumacher Cargo has plenty of experience shipping international cargo and moving goods overseas. With over 40 years of experience, we have completed thousands of shipments to France with the utmost security and reliability.
Read our guide on how to ship to France below and start your international shipment today!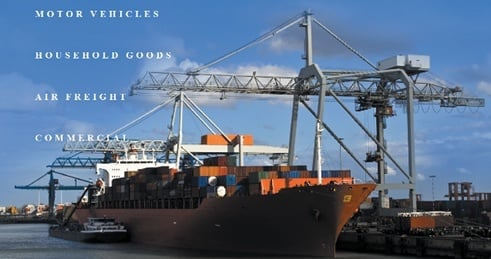 How to Ship to France from the USA
When shipping to France, start with the details of your shipment. A few of the things to have in mind are the type of good, origin, and destination. With this info we can begin to work with you on completing your shipment.
What Would You Like to Ship?
There aren't many commodities that we can't ship internationally. As we mentioned, we do thousands of car shipments to France every year along with household relocations.
Some of our other areas of expertise include:
Classic cars
Motorcycles
Precious goods such as antiques or paintings
Furniture
Boats and other watercrafts
So whether you're relocating the whole family to Bordeaux or want to transport your yacht to the French Riviera, Schumacher makes the process easy for you.
How Much Does Shipping to France Cost
This is a complicated question and it really depends on what type of item you will be shipping, where you are located in the US, and to which port you will be shipping your goods in France. For instance, shipping to France from Los Angeles will have a different price than from New York.
Because there are so many factors which affect shipping costs, we recommend you fill out our Online Form and we will review your information then contact you with a customized quote. Otherwise you can contact one of our professionals to start a free shipping quote to your French destination at 800-599-0190.
Major Destinations for Shipping to France from the USA:
| | | |
| --- | --- | --- |
| Paris | Marseille | Lyon |
| Toulouse | Nice | Nantes |
| Strasbourg | Montpellier | Bordeaux |
| Lille | Rennes | Le Havre |
You may be shipping or moving items somewhere else. These are major destinations we ship to in France but we can also deliver to any other small towns and cities in the country. When shipping to France from the USA, the destination port is usually Le Havre or Marseilles and then transported inland to wherever you need.
Container Shipping to France
Our main service for shipping to France is through container shipments. Container shipping to France from the US allows you to ship a larger volume of goods at a better rate than standard parcel.
We offer both consolidated and sole use container services which each have their own benefits.
Consolidated Container
When shipping a consolidated container to France, your goods are combined with others going to the same location. This service is the best value as you only need to pay for the space you use. The goods are loaded together and shipped to the same base port. Later they can be moved to anywhere in France for the completion of your door to door shipment.
Sole Use Container
On the other hand, sole containers have the benefit of faster shipping times. We offer both sole use 20 and 40 foot containers that hold 1000 and 2000 cubic feet comparatively. These containers ship faster because they ship without having to wait for anyone else in the shipment. Also there is the option to choose any of the ports as the receiving destination when using your own container.
More French Shipping Info
Start shipping to France with Schumacher and get a free quote today!
For more info on any of the above, call in at US: 562-408-6677 or Toll-Free: 800-599-0190
SCL Shipper to France Reviews