Shipping a car to Denmark from the USA entails looking at a few options when determining what you will need to prepare in terms of documentation and financial planning. The easy part is the transportation. Especially when using an international car shipper that has over 40 years of experience moving cars to Copenhagen and other destinations.
Read our guide below on how to ship a car to Denmark and start your international shipment today.
For a quick quote fill our form as the top of the page or at our Online Quote Form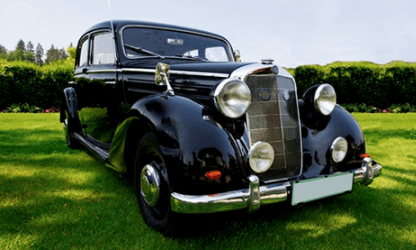 Shipping a Car to Denmark from the US
Anyone who wants to move their personal vehicle will need to choose the method in which they would like to ship. Since we specialize in container auto transport, that is our method of choice.
We offer both a standard sole container service and shared. Regardless of which you choose, all of our loading is done in house by the Schumacher team so there are no third parties! With shared container service, you split the costs with other customers meaning giving more value for the space needed.
You'll either be able to deliver the vehicle to one of our five US locations or we can dispatch a pickup from anywhere in the USA.
Major Denmark Car Shipping Destinations
How Much Does Car Shipping to Denmark Cost?
The cost to ship a car to Denmark depends on a few different factors particular to your shipment. For example, vehicle details, origin, and service all affect the cost. Because of this, our representatives create custom quotes for each shipment to make sure our quotes are accurate.
Fill out our Online Form for your custom quote to ship a car to Denmark
How Long Does Car Shipping to Denmark Take?
From our New Jersey warehouse to Copenhagen (our port of entry) ocean times range between 3-4 weeks. However from our Los Angeles or Houston warehouses, that time frame would be longer. These are just port to port times as customs clearance and consolidation add time from collection of the vehicle.
Tax, Duty, and Important Customs Information
Your particular scenario will be based on the duration and the intent of your move to Denmark. For shorter stays, up to 185 days, it is possible to apply for a permit allowing you to drive a vehicle registered in a foreign country during the time spent. You will however be required to pay registration tax if the stay is longer.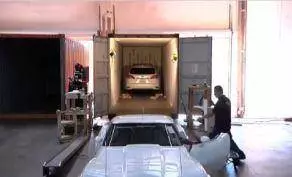 Denmark Car Tax
For longer duration stays, you will either be required to pay the standard import duty and VAT for Denmark. If you are eligible and meet the requirements to be exempt from them, then you may be able to ship a car from the US to Denmark and import it duty free.
If one does have to pay the import duty and additional value added tax, then you can expect it to be a little pricy. The initial customs tax, which is standard for the EU, is 10%. However, the VAT on vehicles is slightly higher than in most countries at 25%.
This tax rate takes the worth of the vehicle, associated shipping costs and the actual import duty into consideration. So you are not just paying on the price of the automobile.
For visitors registering their car, there is a registration tax and can be paid at a SKAT registry offices. These are located in metropolitan areas of Copenhagen, Aalborg, and a few others.
Lastly, there are two additional taxes to consider when shipping a car to Denmark and they apply to every car registered in the country. There is a vehicle weight tax and an owners tax.
Duty and VAT Exemption Eligibility for Import Vehicles in Denmark
If you are importing a car to Denmark from the USA, sometimes you can be eligible for an exemption from taxes. This is a general guideline, and you should contact your Denmark consulate to see if this applies to you.
You have used the vehicle for a minimum of 6 months and it has done more than 6,000 kilometers.
Provide foreign registration documents for the vehicle
You cannot sell, rent out, or dispose of the vehicle in any way before 12 months after your arrival
You must prove that you have lived outside the European Union for longer than 12 months
For more information about importing a vehicle into Denmark visit the SKAT website.
Registration
New arrivals in Denmark have six months from the time they register with their local community to register any vehicles they shipped and imported. For those registering their car, there is a registration tax.
This tax can be paid at a SKAT registry offices located in the metropolitan areas of Copenhagen, Aalborg, and a few others. Anyone residing in Denmark for more than one year must register their vehicle.
More Denmark Info
5 Things You Probably Didn't Know About Denmark
The Danish flag is the oldest national flag in the world
The average tax rate in Denmark is 49%
Denmark doesn't have a single mountain
Headlights must always be on when a car is being operated
Shipping pets to Denmark is only allowed at two airports
To begin you car shipping to Denmark, fill our Online Quote Form Today!.
For further information on any of the above car shipping services to Denmark, please call and discuss your needs with one of our specialists at (800) 599-0190.
SCL Vehicle Shipping to Denmark Reviews