For the over 40 years, we've specialized in international auto transport and car shipping to Sweden.
If you or someone you know is planning on shipping a car to Sweden from the United States, we've included port locations(both export and import), car shipping methods, and additional information like what documentation you'll need to ship your vehicle, costs, what to expect at customs and much more.
*Those looking for an accurate cost to ship a car to Sweden can find out using our online car shipping quote form.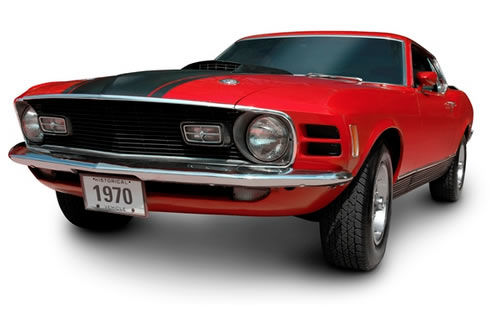 How to Ship a Car to Sweden
The first part of the process, exporting, is straightforward. Depending on your time frame, we can accommodate you with a fast service or ship your car in a shared container to keep the costs down to a minimum.
If you qualify for a duty free import, then the overall expense can be substantially reduced. We will explain how that works in the following sections.
First, let's talk about the different ways to ship your car and which options you have in terms of where your car will be leaving the US from and once it arrives in Sweden.
It's important to note that because it is part of the EEA as well as the EU, there are slightly different requirements for vehicle imports.
As we specialize in shipping cars to Sweden from the US, the information applies to these two countries.
Car Shipping to Sweden: Container and RoRo Services
There is a good chance that if you are moving to Sweden with a car or household goods, your shipment will either go through Stockholm or Gothenburg, with the latter being the main port that we use for our consolidation services.
We can offer a direct, fast sail service to both ports, but you may need to book a single use 20′ container. Ask your representative for more information when getting a quote.
Additionally, Schumacher Cargo and our overseas partners can arrange inland transport to cities throughout the country. With this we can actually transport your vehicle door to door, leaving no hassle on your part.
The two main ocean freight methods for car shipping to Sweden include a container service or a roll-on roll-off service.
We offer both but we specialize in consolidated container shipments and with five US warehouse locations near major ports, we're able to offer very competitive rates. Because the method in which a vehicle is transported can influence departure ports and arrivals, make sure to let your sales specialist know and we'll find the option that works best for you.
Shared Container Vehicle Shipping to Sweden
Our most popular service for shipping a car to Sweden is consolidated container vehicle shipping. By transporting a car with a shared service, the ocean freight costs as well as destination and unloading fees are greatly reduced since you are sharing the container space. This option can take slightly longer because we'll need to load multiple cars before your container will depart. So it's a trade off between the cost and amount of time it takes.
Own 20'/40′ Container Vehicle Shipping to Sweden
For those that have a time constraint and need to ship a car to Sweden in a hurry, you can book your own 20ft or 40ft. You have full control over the sail dates and arrival dates with this service. By skipping the consolidation period, your vehicle will arrive in Sweden faster. This is especially necessary if you need to make it to a car show, event, or some other deadline.
Ro-Ro Service to Sweden
A Ro-Ro service is also available. The vehicle is rolled onto the vessel in the US and rolled off once it arrives in Sweden. The "on the water" sail time is usually similar to that of containers and it's a good option for single vehicles. Some downsides are there are limited departures, there is no items inside the vehicle, and no insurance is offered.
Ports to Ship a Car to Sweden
Container Departures
New York
Miami
Savannah
Houston
Los Angeles
Roll on Roll off Departures
Port of Entry in Sweden
Gothenburg
Stockholm (FCL-Individual 20ft Containers)
Major Destinations
Stockholm
Gothenburg
Malmo
Uppsala
Helsingborg
Linkoping
Importing Vehicles In Sweden
As mentioned earlier, there is a scenario when a person will be able to ship their car and import it into Sweden free of duties and taxes.
The only way to be eligible is if you're relocating permanently and declaring residency. If you can answer yes to the following questions then under most circumstances you'll be able to ship a car to Sweden duty and tax free.
Owned your vehicle longer than 6 months prior to moving?
Lived in your current home outside of the EU for over a year?
Obtained authorization from Sweden's migration office to stay longer than the 3 month tourist duration?
Applied for a personnummer at the local tax office?
Is your vehicle for personal use?
Are you planning to keep the automobile in your possession for more than a year?
*Additionally, customs often requires proof of meeting the above requirements in the form of purchase receipts, proof of residence, etc.
Customs Documentation for Clearing Your Car
You will need the majority of the documents in order to fill out the single administrative document and declare your belongings and also if you are applying to waive the import duty and associated taxes.
Required Paperwork
Certificate of registration
Purchase invoice or bill of sale
Original title
Proof of registration and insurance from in the US
Passport photo
Should one not apply for the relief or be ineligible, the applicable VAT in Sweden is 25% in addition to the duties charged by customs.
Start Shipping Your Car to Sweden
To start shipping your car to Sweden, fill our Online Quote Form today!
For any additional information in regards to shipping a car to Sweden, call us at (562) 408 6677.
SCL Sweden Car Shipping Reviews