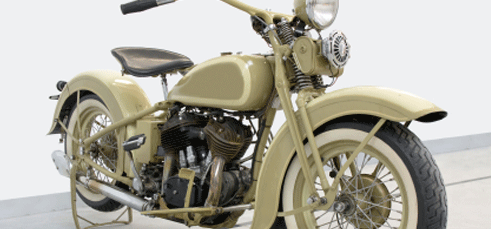 We will ship your Antique and Classic Motorcycles with professional care and top-notch service.
There is such a history here in the US for motorbikes going back to the late 19th century that there seems to be an unending trade of classic and Antique bikes between collectors from all across the globe.
Schumacher Cargo has been handling expensive and rare vehicles of this nature for some of the most reputable auction houses in the Industry.
Shipping consignments to the auction event and then shipping them Internationally after they have been sold.
Our motorcycle shipping services include:
Inland transportation
Crating
Storage
Documentation and custom clearance
We Are Antique and Classic Motorcycles Transport Experts
Since 1977, our International Moving Services safety record for cargo shipment delivery has far exceeded all industry standards and has made us one of the most dependable shipping companies in the industry.
Thus, whether you are shipping boats, cars, motorcycles or motor homes you will comfortable knowing that Schumacher Cargo Logistics and our team of International shipping experts will take care of all aspects of your shipping needs.
HONESTY – INTEGRITY & VALUE FOR MONEY
Ship with confidence. Our safety records for cargo shipment delivery have exceeded all industry standards. Thus, whether you are moving a motorcycle, ATV, Quad or general cargo, you will be comfortable knowing that our shipping company will take care of all aspects of your relocation needs. Damien Shields