Dependable UK Relocation Services
Like any international relocation, moving to the UK from the USA and shipping your household goods takes time and proper planning. You must consider your living situation, time frame, importing cost, and any regional taxes on specialty items.
Schumacher Cargo Logistics has provided dependable UK relocation services for over 40 years. With our experience we can offer services to handle any moves to the UK with the best rates in the industry.
Read our guide below on how to move to the UK and start your international relocation today.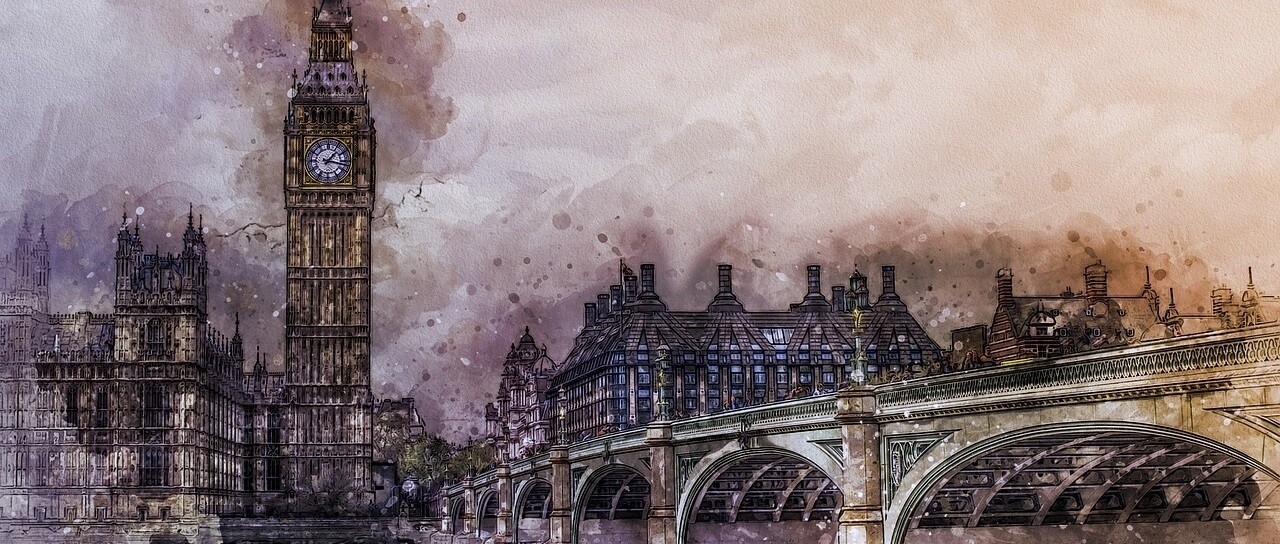 How to Move to the UK from the USA
If you are moving to England, Scotland, Wales, and Northern Ireland, you've come to the right place. Relocating to anywhere in the United Kingdom from the United States is quite simple with Schumacher Cargo Logistics. Once you start your shipment with us, we take care of all the major steps to transport your goods to your new home.
A few of the things you should have in mind for the move to the UK are the volume of goods, origin, and destination. With this info we can begin to work with you on completing your import.
Shipping and Moving Services to the UK for Household Goods
As an international moving service, we understand that the UK is a very large market with many options for international moving companies.
Choosing the best one isn't always easy. However, we've been shipping cargo to destinations across the United Kingdom for a very long time and we have our own facility in the UK, which is only 30 minutes away from our port of entry.
At Schumacher Cargo, our international movers make relocating to the UK easy. Let us move you across the pond. We'll make sure your items arrive safe and sound.
How Much Does it Cost to Move to the UK
With moving from the USA to the UK, the shipping cost is optimized to best suit your particular situation. Factors that all affect the price are the volume of goods, origin, and destination. This is why it is important to have this info to start the process. For example a move to the UK from LA will have a different price than from NY even with everything else the same. Since each one varies, our Schumacher representatives create custom quotes to get you the most accurate moving price.
To get a custom quote for your move to the UK, please fill out our Online Form today!
Major Destinations for Moving to the UK
The UK is made up of multiple recognized states and each one of those is composed of many cities and small towns. This means that there are many destinations to choose when moving to the UK.
Having our own warehouse outside of London makes the relocation easy for our clients moving to some of the major cities listed below as well as suburbs and rural areas.
Aberdeen
Belfast
Dover
Edinburgh
Manchester
Liverpool
Glasgow
Cardiff
Arrivals Destinations in UK:
The Felixstowe Port in England is where most shipments to the UK arrive. From this destination, consolidations are unloaded and moved to your destination throughout the country. No matter where you live in the UK, we can ship your household goods there. When moving to the UK via full container, you can choose from a wider range of port destinations.
In addition, Schumacher also operates from 5 U.S. departure locations.
Departures From the US:
Los Angeles, Houston, Savannah, Miami and New York: This gives clients many options and great rates from across the country. We offer full service from anywhere in the US and will bring your goods to the nearest port with the best rate for your household goods.
More often than not, the best groupage rates for those moving household goods to the UK in the East Coast will be from New York and clients elect to ship from there due to the quicker sail time as well. On the West Coast, the port used is almost always from Los Angeles.
Options for Shipping Household Goods from the US to the UK
Shared container service where you only pay for the volume you want to ship
Exclusive use container. You pay one flat rate for your own 20′ or 40′ container
Air freight service
Shared Container Service
A majority of people moving to the UK elect to move via shared container. This service shares the space in a container meaning the cost to move to the UK is only based on the amount of space you use. Also as one of our most popular destinations, containers are filled multiple times a month, meaning quick sailings. In this case there is a great value for your move without sacrificing too much time.
Exclusive Container Service
In the case you have enough goods to fill a whole container, we also offer exclusive 20 and 40 foot containers. When shipping your own container to the UK, there is a higher degree of control. Though if you don't have enough to fill a container it may be worth it to consider a shared container.
Air Freight Service
When moving to the UK, we also offer air freight service. Generally this service is much more expensive and only used when you must move goods very quickly. Air freight to the UK is mostly used for display and high value items such as priceless art and antiques.
Some Things to Consider When Moving to the UK
Electronics in the UK
England, Scotland, Wales, and Northern Ireland all use 220v outlets for electrical appliances. Your major electrical appliances such as washers and dryers won't need to travel. Smaller electrical gadgets will work with suitable transformer or converter. This is something to consider when moving household goods to the UK as you can maximize the space you use better.
Manual Cars
A large proportion of cars are manual in the UK. This means that you may have to relearn to drive if you don't know how to drive stick. Alternatively, Schumacher also offers the ability to take a car with you when you move to the UK. This means you can take your automatic car with you in a world of manuals.
More UK Moving Info
Fill our our Online Form to start your quote for moving to the UK from the USA
For any other info on your UK move, call one of our representatives at :
US 562-408-6677 // Toll Free 800-599-0190
International UK Moving Reviews