International Moving to Germany
Looking for international moving to Germany from the United States? If you need to relocate overseas to Germany with your household goods and are looking for a reliable and experienced international service to ship your belongings, you're in the right place!
We have locations across the USA making the process of moving both convenient and affordable because we're able to offer clients a wide selection of moving services. Additionally, because of its business sector and ties with the U.S. military, Germany is one of our busiest destinations and we orchestrate thousands of international moves each year for families and individuals.
Read our guide below and start moving to Germany from the USA today!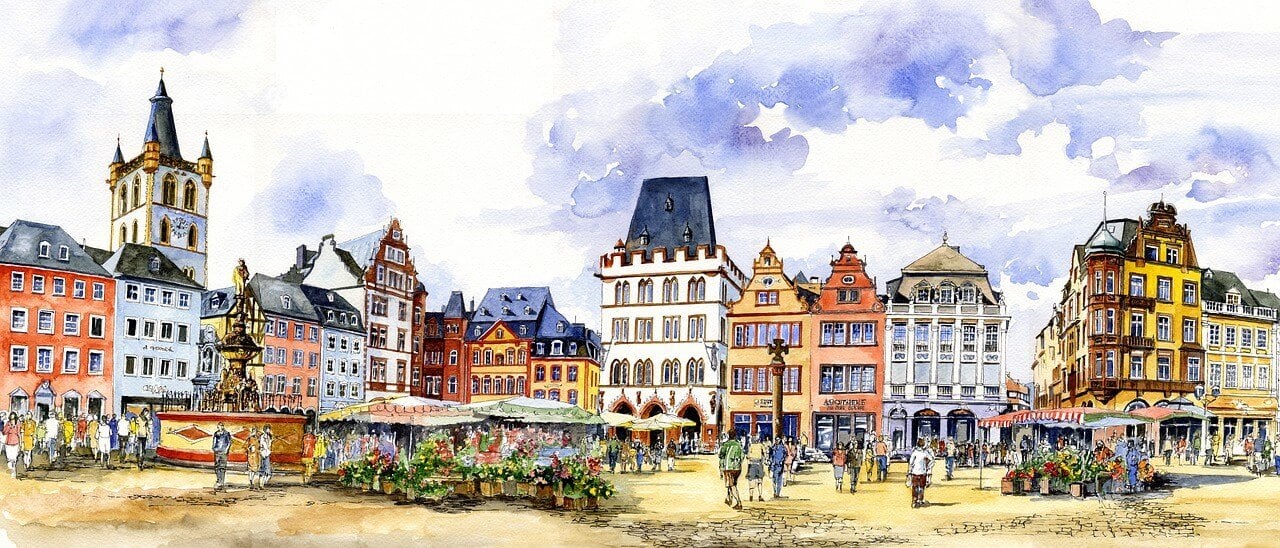 How to Move to Germany from the US
There are a lot of opportunities as an American moving to Germany from the US. This has caused an boom of American expats in the country. With so many people thinking about coming here, we compiled a guide on how we help move people to Germany.
When moving to Germany, start with all of the details particular to your shipment. A few of the things you should have in mind are the volume of goods, origin, and destination. With this info we can begin to complete your door to door relocation.
Our German Overseas Relocation Services
When using our international moving services to move to Germany, you won't have to worry about anything during the move process. We take care of preparing your shipment and documentation so that everything runs as smooth as possible once it arrives overseas.
German Moving Services Include:
Door to Door full service moves
Enclosed storage
Packing and wrapping
Pickup and delivery to our warehouse/port from anywhere in the USA
Customs clearance and documentation
Surveys for accurate quotes of your volume
Ways to Move Your Household Goods
Our international moving company offers a few different shipping options when moving household goods to Germany. One can either use a shared or sole container service.
With a shared service, you only pay for the actual volume you ship. This is a very popular method because not everyone has enough cargo to fill a 40ft container. If you're only relocating from a one bedroom condo, chances are that you won't fill up your own container, so why pay more than you need? Our experience and volume allow us to complete multiple consolidations to Germany a month. Ultimately meaning you won't have to wait long for your goods to ship.
If you are on an time constraint, we offer clients their own exclusive shipping container of 20ft or 40ft at a flat rate. By using your container to move to Germany, you don't need to wait for others to fill the whole thing before departure.
Don't be worried about leaving your car behind. We can also ship your vehicle to Germany along with your household goods and other personal effects.
How Much Does Moving to Germany Cost?
The cost for moving to Germany from the USA depends on a few different details. Some factors that change the price are volume of goods, origin/destination, and service selected. For example, a move to Germany from LA would have a different price than a move to Germany from NY even with everything else the same. With this in mind, our international move representatives create custom quotes for all inquiries.
To get a custom quote for your move, fill out our Online Quote Form today!
How Long Does Moving to Germany Take?
There are plenty of variables that affect the overall amount of time your move will take. In most cases, sail times, meaning time on the water from the east coast to Germany will be around three weeks. From the west coast it is usually 30 days to all base ports. Generally from door to door, moving to Germany takes about 6-8 weeks, but there are shipments that are shorter or longer.
As international movers, we do everything that we can to meet our estimate but these should serve more as a guide than exact times.
Major Destinations for Moving to Germany
Stuttgart
Dortmund
Hanover
**If you are moving to Germany and your final destination is a small town outside one of the cities listed below, our team of international movers will still be able to move you right to your door.
Importing Goods into Germany
Those moving household goods to Germany as personal property in most cases can import their belongings duty tax free. However, those who wish to take advantage of this must meet the German tax and customs relief requirements. We'll guide you through this process once you begin your shipment with us. The actual process of importing into Germany is not difficult once you work through it with a specialist.
The 7 Best Reasons to Move to Germany
Germany is one of our most popular destinations to move to. There are many great reasons that expats love this country, but here are a few of the ones we hear the most.
1. Strong economy:
Germany has the largest economy in Europe and is known for its strong manufacturing industry. This means that there are many job opportunities available, particularly in fields like engineering, technology, and science. Many of the expats we help move because they have found job opportunities in Germany.
2. High quality of life:
Germany consistently ranks high in international quality of life surveys. The country offers excellent healthcare, education, and social welfare systems, as well as a high standard of living. With a great work life balance, you'll have plenty of time to explore while having a full time job.
3. Cultural diversity:
Germany is home to people from many different cultural backgrounds, making it a diverse and multicultural country. There are also large expat communities so you can have a slice of home while you are in the country.
4. Vibrant cities:
Germany has many vibrant cities with bustling cultural scenes and plenty of entertainment options. Berlin, Munich, and Hamburg are just a few examples. Each offer there own entertainment and you'll never run out of things to do in the country.
5. Efficient public transportation:
Germany has a well-developed and efficient public transportation system, making it easy to get around cities and travel between regions. There are many pass varieties that can fit your needs, whether you commute to work or want a day trip.
6. Strong environmental policies:
Germany is a leader in environmental policies and has made significant progress in promoting renewable energy and reducing carbon emissions.
7. Access to other European countries:
Germany is located in the heart of Europe, making it easy to travel to other European countries for work or leisure. When you move to Germany, you also get the ability to visit and travel to many of the countries in Europe with ease. If you bring your vehicle with you, you will be able to drive the autobahn with your classic car.
More Germany Moving Info
Start your move to Germany from the United States by filling our Online Form
For more information regarding your move, please call one of our representatives:
Toll Free: 800-599-0190 // USA: 562-408-6677
SCL Ratings for Germany Moves