Moving your Household Goods Overseas to Denmark
As an American moving to Denmark from the USA, you'll have many different steps to consider. Our job as a full service international mover is to help make every part of your move go as smoothly as possible. With 40 years of experience, you can be assured that your move is in safe hands.
It's important to start the process early and make sure we get all your paperwork. We won't be able to ship your household goods without them. So while you focus on setting up your new life in Denmark, Schumacher Cargo Logistics can handle all the stress and logistics of wrapping up your life in the United States and shipping it to your new home.
Read our guide on moving to Denmark from the USA below and start your relocation today!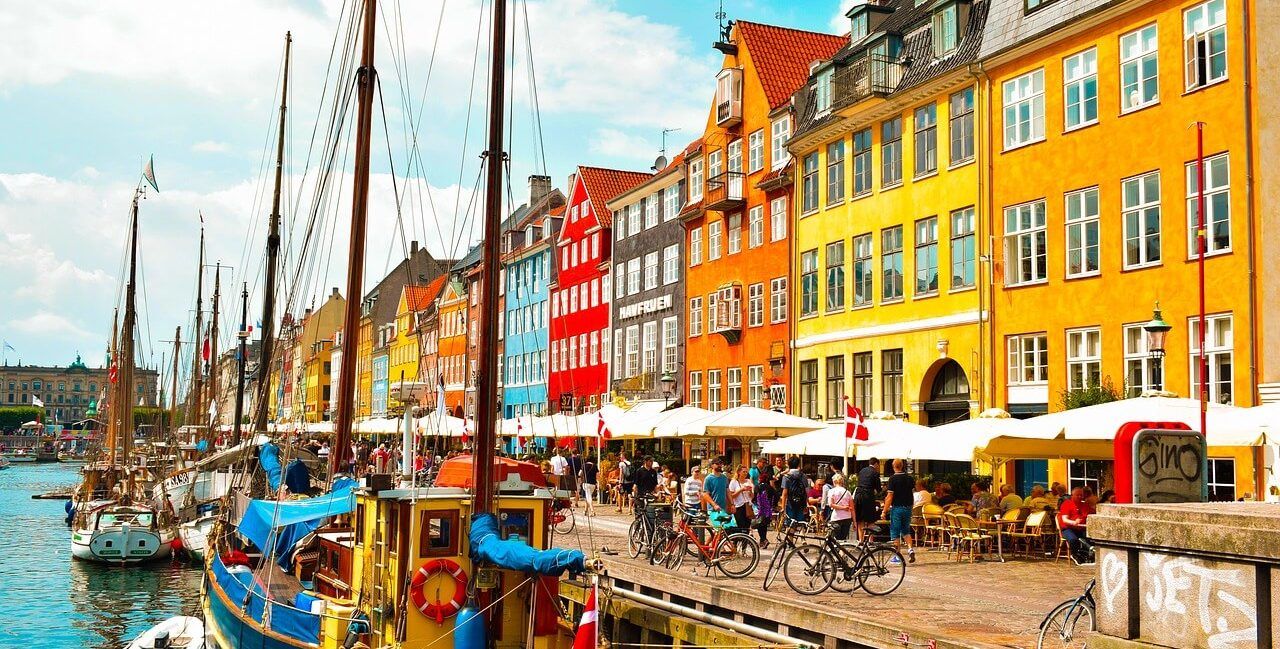 How to Move to Denmark with Schumacher
Estimate the Volume of Goods
When moving to Denmark, start by calculating the size of your move. With an estimate size, we can better prepare you with the info you need for a successful move. Our consolidated shipments allow customers to only pay for the space they need. This also gives us the flexibility to handle shipments of all shapes and sizes.
Use our Moving Calculator to create an estimate for the volume of your goods. For people who don't know their move size yet, we also have preset volumes to quote on from 10 boxes all the way to a 4+ bedroom home.
Get Your Cost for Moving to Denmark from the USA
The cost to move to Denmark depends on many different factors. Details like volume, origin, destination city, and service type all affect the price. An example is moving from LA to Denmark will have a different price than NY to Denmark. This is the case even if all other factors are the same. For this reason, our representatives create custom quotes specific to each move.
Fill out our Online Quote Form to get a custom quote for your move to Denmark.
Start Shipping the Goods to Denmark
Once you finalize a booking with your representative, we will begin your shipment. Using our full service moves, we come to your home then pack and wrap the goods we are moving. We then take the goods to our nearest warehouse and prepare it for shipping in a container. As soon as the container is ready to ship, it will load into the vessel and begin sailing. You will then receive the Bill of Lading and an estimate for when the goods will enter.
Complete the Move at Your Home Overseas
As your goods begin their import to Denmark, they begin customs clearance. When they clear, they are unloaded and prepared to move to your home. You will receive a call to confirm address and delivery date. Your goods are then taken and delivered to you where you need at the scheduled time. All that's left is to enjoy your time overseas and the completion of your move to Denmark.
Major Cities We Ship to in Denmark
When moving to Denmark, most popular destinations are these cities:
Aarhus
Aalborg
Copenhagen
Odense
Beyond those cities, Schumacher can just as easily move you to anywhere within the country. Moving to Esbjerg will be just as easy as moving to Copenhagen for us. The main ports are in Copenhagen and Aarhus, so your goods will enter there then move inland to wherever your new home is.
Useful Tax Information for Those Relocating to Denmark
Although it's part of the EU, not only does the country have the highest taxes in the world for their citizens but VAT rates and customs duties are also higher for certain imported items.
Useful Denmark TAX Information
Taxable Income (DKK/Tax Rate %)
DKK 0 – 42,900 Tax Exempt
DKK 42,900 – 389,900 | 3.76%
Above DKK 389,900 | 15%
Exemption from Customs Duties
When shipping your belongings and other household goods to Denmark, you can spare yourself from paying VAT on certain goods and services described in the turnover tax law. This law provides a long list of goods and services that can be exempt from the import duty and VAT. For example, the following services would be exempt from the danish VAT:
Hospital treatment, medical practice, dentistry
Public assistance, kindergartens
School and university teaching
Passenger transport
Postal services
Renting, letting, leasing and administration of real property
Certain banking and financial transactions
Transporting Pets to Denmark
There is a maximum of 5 Animals imports at once
Animal must be identifiable by either a microchip or a clearly readable tattoo.
A veterinary certificate for non-commercial transport or a pet passport is needed
Interesting Facts About Denmark
Denmark has the happiest people in the world
Contrary to common believe, the currency used is still the Kroner
The average height above sea level is only 31 meters or 102 feet.
Taxable income in Denmark is taxed at progressive rates up to 51.5%
Population of about 6 Million
Denmark has one of the higher VAT rates in the EU at 25%. Tax on other goods and personal effects range from 5-14%
More Denmark Moving Info
To start your move to Denmark, fill out our Online Quote Form and we can begin working on your relocation today!
For more information, please call one of our representatives at:
Toll Free 800-599-0190 // US 562-408-6677
SCL Denmark Movers Reviews