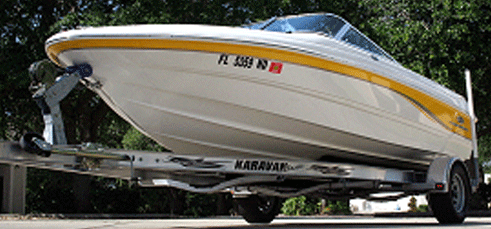 Shipping your Boat abroad?
Schumacher cargo can assist you with all the logistical issues of transporting your water craft from the USA to anywhere in the world.
Our boat and yacht shipping service dept is comprised of a team of industry professionals who want to make sure your plans to ship or relocate your boat goes according to plan.
Our goal is to coordinate the move from start to finish and take the stress out of International boat and Yacht shipping.
From Sea doos and Super Yachts to power sport and fishing boats, we have moved them all. We can strategically ship from all ports in the USA as we own and operate 5 warehouse locations from which to handle all your shipping requirements.
Because we have contracts with all the major carriers, we can offer an all-in quote to suit your needs and give you options on 3 and 6 month pre pay bookings.
Our shipping services include:
Cradle Building
Inland transportation
Tarp and Wrap
Storage
Tower Dismantling
Water lift
Dockside attendance
Documentation and custom clearance
* Services are available to cities throughout the world.
What you should do before shipping your boat
While we are best placed to advise on the best method of moving your boat, be sure to ask a lot of questions and do some up-front research. Make certain that all loose items in your vessel such as plates, galley utensils, personal items or any other non-secured have been secured or removed from the vessel.
Make sure you empty all fuel and water from the vessel while also disconnecting all battery cables. By removing any device or fixture that extends beyond the hull of the boat such as antennas, radar, compasses or depth sounders, this can help reduce the overall dimensions and this can help reduce the cost of shipping.
These devices should be secured inside the boat for shipping. Secure decor such as tops, curtains, seat cushions Remove the plug from the boat.
You will need to store securely the plastic and Plexiglas windshields in the cabin below. If you are moving your boat during the winter months, then you'll need to winterize the engine, toilets, the water systems or any other weather sensitive device on the vessel. This is important and an area often over shadowed.
We advise to shrink wrap your boat or yacht as it is an excellent way to protect your boat during transport.
When moving a sailboat, we can arrange for the removal of all standing rigging, lights, spreaders, wind indicators and all other types of mast rigging prior to transport.
All personal belonging should be removed from the boat before transport. These include cash and valuables, clothing, sporting goods or any other materials that are not part of the vessel.
Here at Schumacher Cargo we advise you to create a check list from the above information to be sure of a safe boat transportation and successful delivery the other end.
We Provide Roll on Roll off Services.
Schumacher Cargo Logistics has specialized in lift on/lift off services since 1977. You can be confident that your yacht or boat will arrive at it's destinations in the same condition you handed it over to us.
HONESTY – INTEGRITY & VALUE FOR MONEY
Ship with confidence. Our safety records for cargo shipment delivery have exceeded all industry standards. Thus, whether you are moving a motorcycle, ATV, Quad or general cargo, you will be comfortable knowing that our shipping company will take care of all aspects of your relocation needs. Damien Shields