International Boat Shipping and Yacht Transport
Any time you ship a boat or yacht overseas there are numerous factors to consider. International boat shipping involves making a booking that suits your timeline, getting the right type of transporter to pick up your boat and setting the transportation arrangements to match the sailing schedule. And of course, gathering all the necessary documentation to clear customs. Depending on your origin port and final destination, some or all of these can affect the rate and sail time.
Get a custom international boat shipping or yacht transport quote now!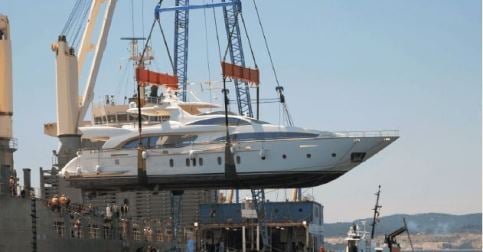 How Much Does it Cost to Ship a Boat or a Yacht Overseas?
Yacht and Boat shipping rates are based on quite a few factors including:
The physical location of the boat and if it needs to be lifted from the water or needs a cradle built
The overall dimensions of the yacht or vessel including the support trailer or cradle
Required transport method, i.e. roll on roll off/ lift on lift off or water to water service
Final destination country
Schumacher Cargo representatives will work with you to create a custom quote specific to your needs for your international boat shipment or yacht transport overseas.
Use our Online Form to get your custom quote.
Why Ship a Boat Overseas With Schumacher Cargo Logistics?
Schumacher Cargo is an international shipping company with over 40 years of experience and hundreds of boats shipped. We understand the intricate process and the detailed preparations that need to be made for your overseas boat transport.
Whether it's a 20 foot Nautique or 200 foot yacht, you only need to deal with just one service provider for all aspects of the move.
With Schumacher Cargo as your boat shipping company we help you work out a plan that will make the relocation of your vessel overseas as easy and pain free as possible.
How to Ship a Yacht or Boat Overseas
How International Boat Shipping Works
Whether your boat or yacht is in the water, on a cradle or on a trailer, we first need to get the overall dimensions of the unit including the cradle or trailer. Most origin ports have the necessary equipment and facilities to handle international boat shipments from the small to the very large. Depending on your final destination, service requested and the location of your boat, it may depart from different locations across the USA.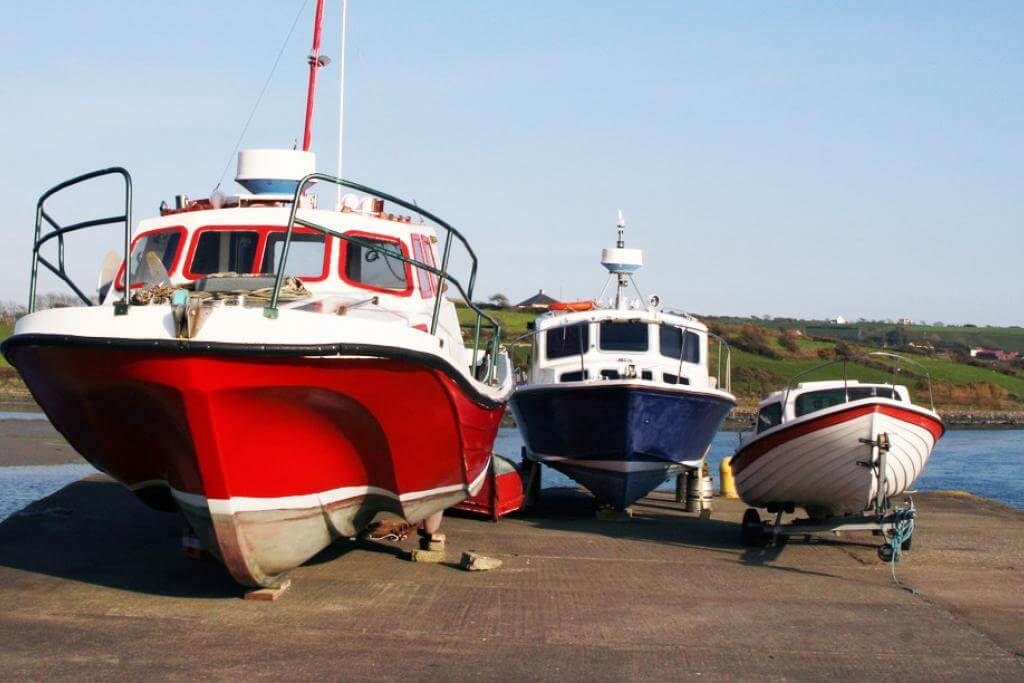 Major Departure Ports in USA
Wether your boat needs to be transported across the Atlantic or Pacific, the following are the major departure ports in the US:
Jacksonville, FL
Norfolk, VA
Baltimore, MD
Charleston, SC
Houston, TX
Oakland, CA
Los Angeles, CA
Port Hueneme, CA
Popular Overseas Destinations
The following are the most popular destinations for international boat and yacht transport:
Europe
Germany
UK
Italy
France
Spain
Oceana
Middle East
3 Methods for Shipping a Boat Overseas
The three main ways to ship a boat or yacht internationally include Lift on Lift off(LoLo), Roll on Roll off(RoRo) and Semi-Submersible.
Below is a short description of how each works.
Roll on Roll off Shipping:
Customers with Boats on trailers most often select RORO as their service option. When shipping boats by RORO, they simply roll onto the deck of the shipping vessel and roll off at the final destination.
Boats on cradles can ship this way too, but the cradle is positioned on a rolling flat rack provided by the shipping line, and used to maneuver the unit into position on the vessel and off at final destination.
There is usually a height restriction for RORO service of 15ft but that can vary from line to line.
Lift on Lift off Boat Shipping:
Some boats are too big for RORO and may need to be lifted onto the deck of the ship by crane, where they are blocked and strapped into position.
This service has no height restriction as they are stored for the duration of the sailing on the upper deck of the liner. There are additional crane fees for this service at origin and destination.
Water to water via a semi-submersible vessel:
For larger super boats and yachts, there are specially built semi-submersible vessels that can take these boats literally out of the water and drop them back into the water at destination.
The carrier vessel drops it deck below water level and the boats move into position above the deck. Divers secure the boats into position and once they are all in place, the vessel rises from the water. This is an amazing process to witness.
Importing a Boat or Yacht to the USA
Schumacher Cargo is also a licensed boat importer for shipments coming to the United States. Importing a boat into the USA, is similar to the export process. The same shipping methods above are used when shipping a boat to the US from overseas destinations.
The popular import destination ports are the same as the popular departure ports for export. Most boats and yachts are imported from Europe, however we also import boats from Oceana, Asia, and the Middle East.
For the cost of your boat or yacht import, get a custom quote for boat shipping to the USA.
Additional Boat Shipping Resources:
If you're ready to ship your boat overseas, fill out our quote form to get a free shipping estimate or call us today at 1-800-599-0190 and speak with one of our boat and yacht shipping specialists!
SCL Overseas Boat Shipper Reviews