Importing cars from Denmark has grown over the last decade. Both expats moving and classic collectors want to ship cars from Denmark to the US, but don't understand the process. Well, the process to import a car from Denmark to the USA is actually more simple than most people expect.
Schumacher Cargo Logistics has imported and exported cars from Denmark and the US for over 40 years. Our experience has built up vast networks and processes in order to better guide our customers. Look no further than Schumacher for a stress free car shipment from Denmark.
Read our car import guide from Denmark below, and fill out our Online Form at the top once you are ready to get a quote.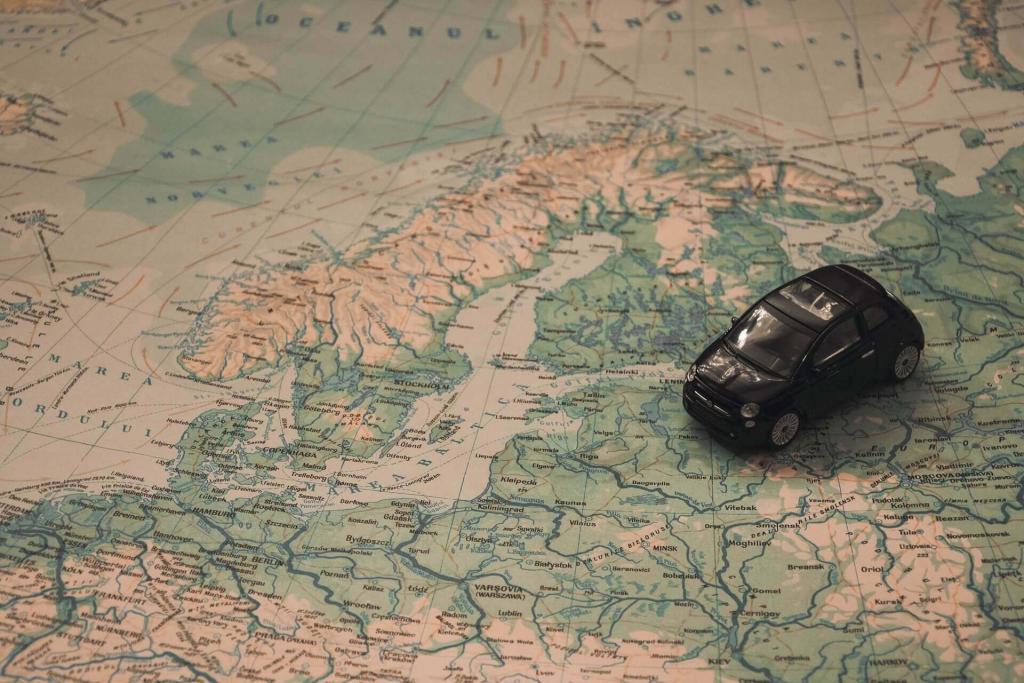 How to Import a Car from Denmark
With our guidance on how to import a car from Denmark, you should be able to navigate your shipment with ease. The first place to start is to see if your car is eligible to ship from Denmark to the US.
Denmark Vehicle Import Restrictions
When shipping a car from Denmark, the eligibility of the vehicle must be checked before beginning. There are strict rules for importing cars into the country and not all vehicles can enter. Due to this, making sure your car can enter before you ship is very important. Returning US vehicles or ones already built to US specifications enter without issue. Other than that they need to have special exemption. Luckily one of the easiest ones is if the car is over 25 years old which falls under a classic car exemption.
Use our Auto Import Tool to see if your car can enter the US.
Price to Ship a Car from Denmark
The cost to import cars from Denmark is based on factors specific to each shipment. For example some of the factors that affect price are vehicle dimensions, origin/destination, shipping service, and insurance. In order to give our clients the most accurate prices, our representatives create custom quotes for each shipment.
To start your car import from Denmark, get a custom quote with our Online Quote Form or call in at 1(800) 599-0159.
Exporting a Car from Denmark
The import process starts with exporting the car from Denmark. The car export can be started from anywhere in the country. Our network also allows us to offer a variety of shipping options and services to fit your budget and time frame.
Shipping Services:
RoRo Shipping
RoRo shipping consists of rolling the car onto the ship in Denmark, then rolling the car off of the ship in the states. This is the cheaper of the two shipping options. In this case, the vehicle will be open to the elements, must be operable, and can only have total loss insurance.
Container Shipping
With individual container shipping, the process begins with loading the car in a container. In contrast to RoRo, the container keeps the vehicle further protected during the voyage. Furthermore, full coverage insurance and adding goods inside becomes an option as well.
Export Ports in Denmark
The main ports to ship cars in Denmark are Aarhus and Copenhagen. Once the vehicle is ready, we can organize the car transport to these ports. However, you can also organize your own transport to the nearest port if preferred. After the car is loaded onto the shipping vessel, it is ready to ship from Denmark to the USA.
Import Ports in the United States
In the US, Schumacher Cargo Logistics has 5 main locations:
After the car arrives at one of our locations, we can transport it right to your door. It is also possible to pick the car up directly from one of our locations as well. Now the only thing left is to enjoy your Danish import car on the US streets.
Additional Resources
For exporting a car to Denmark, visit our Car Shipping to Denmark Page
For more information of exporting vehicles from Denmark, please visit the Danish Register of Motor Vehicles
Fill our our Online Quote Form to begin shipping a car from Denmark to the US today!
SCLUSA Denmark Car Importer Reviews