Moving overseas and deciding which company to relocate with is by far the most time consuming part of moving abroad. It also happens to be the most important, not just for the obvious reasons of costs, i.e. overpaying, but it is also important to make sure you are comparing similar services. This is why it's vital to know what to look for when comparing international moving quotes.
Read our guide on how to compare international moving quotes below and start your shipment today.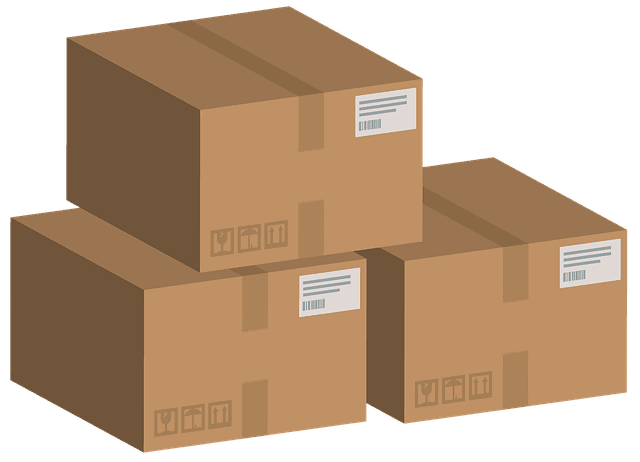 What to Look for In an International Moving Quote
When receiving an international moving quote, your first instinct is to favor the initial price (when it is the lowest!). The price doesn't always tell the whole story though, as different services can be on each company's quote.
So based on our 40 years of experience in the relocation industry, here are the four most important things to look for when comparing international moving quotes.
Right Accreditation/Licenses
DTHC – Destination Terminal Handling Charges
Additional Packaging Charges
Cubic Volume / Weight
**Before we dive into each one, the easiest way to avoid hidden costs is to read everything carefully and completely.
Getting International Moving Quotes
The first step to comparing international moving quotes is to actually get one. Use our form at the top of the page or use the Online Quote Form to start your move. Each move has different factors that affect price. For this reason, our representatives create custom quotes for each customer's request.
As with any relocation, international moving costs are based on multiple factors. These include the volume of your shipment, desired service, physical location and destination country. This helps protect you even if the company that is trying to gain your business is vague or lacking in professional integrity. With a Schumacher quote, we include everything in door to door shipping other than insurance which is optional and a % of the value of the goods.
Looking for the Right Accreditation
There are many memberships, but the most important in terms of an international moving quote are:
FIDI/FAIM – Federal Association of International Movers
FMC – Licensing
IAM – International Association of Movers
AMSA – American Moving and Storage Association
Licensing and Accreditation Explained
In terms of licensing, make sure with absolute certainty that the company is fully licensed, insured and bonded with the proper authorities. If they aren't accredited, there is a good chance they are actually a broker and won't be the ones handling your shipment.
Every quote you get should be from an international relocation company licensed by the FMC, Federal Maritime Commission. That is the first one to look for or ask about. You may wonder how this affects your moving cost. Well if you decide to ship with an unlicensed carrier, then if something does happen to your effects the company will avoid any responsibility and you'll be left dealing with 3rd parties.
Association membership is also important to determine your credibility. Companies like FIDI, IAM, and AMSA all have strict requirements for accreditation by their organizations. With these, you can be sure a moving company follows the guidelines for the highest level of safety and security for your goods.
Destination Terminal Handling Charges
The most important bit of advice in terms of cost is to make sure every international moving quote you receive includes the Destination Terminal Handling Charges (DTHC).
Unfortunately, a lot of relocation companies do not include them and do an even worse job of explaining them.
When this happens, they just leave these additional charges for the handling agent overseas, who then sends you a bill and won't return your belongings until you've paid. Sometimes, it is challenging to locate these because companies often use vague language or different verbiage. Ask whoever sends you a quote whether DTHC is on it or you could be in for a surprise overseas.
Alternate Terms for Destination Terminal Handling Charges
Destination Port Charges
Terminal Port Charges
Destination Fees
THC
Terminal Handling Charges
Additional Packing Charges
These can also turn out to add more unexpected costs to your international move. If a quote doesn't explicitly state that there is NO FEE for packing per box or per wrapped piece of furniture it is best to ask directly. This could add hundreds of dollars to your move in addition to the initial quote.
Cubic Volume / Weight
When comparing quotations, it's not just about the bottom line but more importantly about the cubic volume / weight. You need all quotes to be based on the same volume / weight for the purposes of comparing quotations. If a company's quote is lower but they are using a lower weight it needs to be adjusted in order to have a fair comparison.
Additional Resources for Your Move
Why Use Schumacher Cargo Logistics
Since 1977, Schumacher Cargo Logistics has provided premier services to destinations worldwide from anywhere in the USA. With over 40 years of experience we have developed the processes to remove the hassle from your move overseas. Our international moving quotes are comprehensive and you can rest easy knowing you'll get the full picture.