Ready to pack up your household goods and make the move to New Zealand? Few places on Earth are more stunning. Whether you are moving for your job, joining family in New Zealand, or you just want to experience a new culture and the beautiful vistas, Americans moving to New Zealand find the transition easy.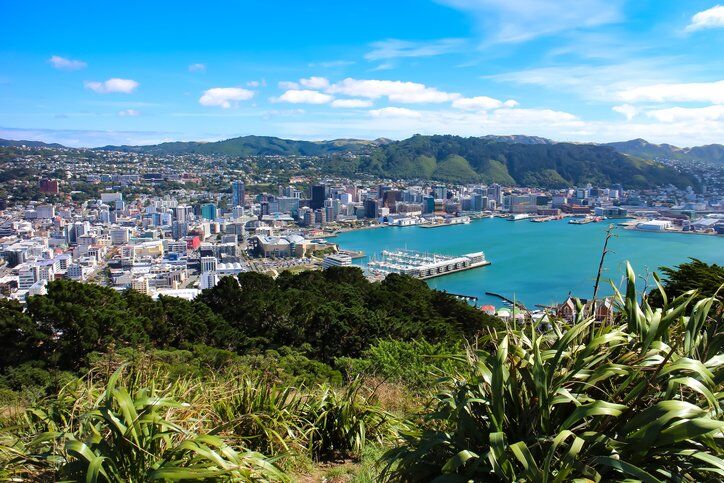 Schumacher Cargo Logistics has dedicated more than 40 years to helping individuals and families relocate to New Zealand. Get a free quote for moving to New Zealand today.
Read our guide below on how to move to New Zealand from the USA.
How to Move to New Zealand from the USA
So you're ready to settle in New Zealand and enjoy the temperate climate and relaxed pace. The one thing that makes transition easy for Americans is that in NZ they speak the same language. One of the more difficult things Americans may have to get used to is that the summer is December thru February and winter is June thru August.
Tips for a smooth relocation to NZ
Stay organized. – Keep all of your paperwork together in a special file or folder.
Make a plan and ideal timeline for your move to New Zealand. – Having an idea of when you want to be in New Zealand will help keep you on track for finding a job, a home, and getting your visa.
Organize your household goods. – Knowing exactly what you will be taking with you is going to be key in getting an accurate quote for your move to New Zealand. This step will ultimately make for a smooth relocation to New Zealand from the US.
Working in New Zealand
If you are transferring to New Zealand for your job that makes the move much easier. Generally, your employer will make sure you get the necessary paperwork in order.
If you want to work in New Zealand and do not have a job there yet, there are some skills they are looking for. Check the New Zealand skill shortage list. If your skills are on this list, it may be easier for you to find a job in New Zealand and get a visa.
Getting a Visa in New Zealand
The type of visa you should apply will depend on your specific situation. Things to consider are how long you plan to stay in New Zealand, whether you have a job, whether you have family moving to New Zealand with you.
Learn more about the New Zealand Visa Types.
Relocating to New Zealand
Popular Destinations to live in New Zealand
Moving to Auckland is the most popular choice of our customers when relocating to New Zealand. We can move your household goods to most cities in the country.
The following are popular destinations in New Zealand:
| | | |
| --- | --- | --- |
| Auckland | Hastings | Wellington |
| Tauranga | Hamilton | Napier |
| Palmerston North | New Plymouth | Christchurch |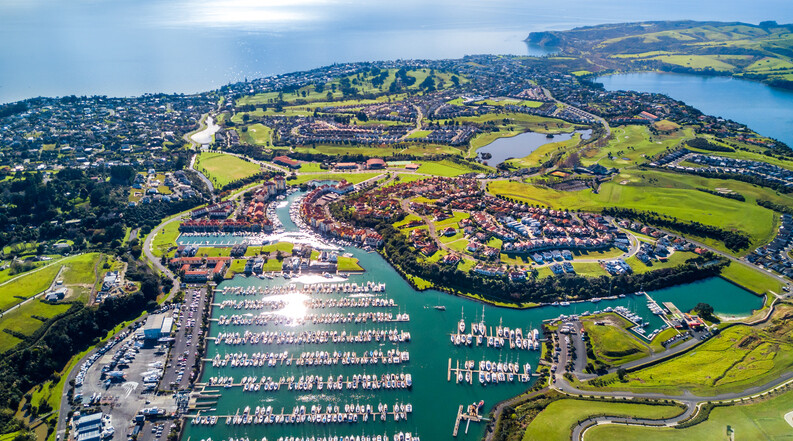 Buying and Renting Homes in New Zealand
In New Zealand only citizens and residents can buy homes. The other option would be to rent a home in New Zealand. Renting is a popular choice among most expats when moving to a new country. Renting in New Zealand will give you the opportunity to explore, and find an area that best suits your needs.
One main difference you will find when looking for a rental home in New Zealand is that rental prices are listed weekly instead of monthly.
Moving Your Household Goods To New Zealand
New Zealand is in high demand among international expats and we have great groupage rates from all five company locations across the US with containers leaving every two weeks.
Our locations include Houston, Savannah, Miami, New York, New Jersey and Los Angeles. However, most clients prefer moving household goods to New Zealand from our west coast facility in Los Angeles due to the shorter sail times and lower ocean freight costs.
We offer door to door service from anywhere in the US to all cities in NZ. This service handles the move from beginning to end, so we take care of everything from the initial packing of your goods all the way to unloading in your rooms at your new home.
New Zealand Moving Services Include:
Door to Door full service moves
Enclosed storage
Packing and wrapping
Pickup and delivery to the warehouse/port from anywhere in the USA
Customs clearance and documentation
Surveys for accurate quotes of your volume
Flexible options to fit your budget and timeline
How Much Does Moving to New Zealand Cost?
The cost for moving to New Zealand depends on specific factors to your shipment. Factors that determine the price of your move are volume of goods, origin/destination, and service selected. For example, a move to NZ from LA would have a different price than a move to NZ from NY even with everything else the same. With this in mind, our international move representatives create custom quotes for all inquiries. This way, we can tailor a process that will best fit your budget and time frame.
To get a custom quote for your move, start with our household goods volume calculator or fill out our Online Quote Form today!
Types of New Zealand Household Goods Shipping Services
Shared Container Service
Sole Use Container 20ft or 40ft
The main difference between the two services above relate to volume and overall costs. When shipping household goods to New Zealand in a shared container, you're not only sharing the cost of the container with others, but also the destination charges as well. 
When using your own ocean freight container to move, the sail dates and arrival times may be quicker, however the costs will be more for both the shipment and destination fees.
Now, if you are relocating to New Zealand with a vehicle or a full four bedroom household worth of belongings and furniture, then booking your own 20ft or 40ft container makes sense. Then you are getting the value from the whole container and are not wasting any space.
However, most people elect for the shared container when moving to New Zealand from the USA as it offers the most value for the volume.
How Long Does Moving to New Zealand Take?

There are plenty of variables that affect the overall amount of time your move will take. In most cases, sail times, meaning time on the water from the West Coast to New Zealand will be around three weeks. From the East Coast it is usually 30 days to the base port.
*We do everything possible to meet estimates but these should serve as a guide rather than exact times.
Importing Goods to New Zealand
The import process when shipping household goods to New Zealand is an intricate process but the following information should clarify some common questions.
There are numerous factors to take into consideration regarding imports. These include concessions, allowances, immigration status, depreciation, and other factors. They can affect the amount you actually pay on the household goods you bring in.
In some instances, you may not have to pay duties or GST(goods and service tax) when moving to New Zealand from the US.
In order to qualify for duty and tax free import to New Zealand, NZ customs requires that you meet ALL the requirements:
Settling for the first time and have the right to residence document
Present when the effects are imported
Lived outside NZ for the previous 21 months
The items in question are owned by you and used before arrival
Goods are for personal use only
For more information regarding imports into New Zealand, visit their customs website.
More Info
Fill out our Online Quote Form and start moving to New Zealand today!
For further information, call and discuss with one of our Moving Specialists at: 800 599-0190 // 562 408-6677
SCL Ratings for New Zealand Moving