Each year, many Americans begin moving to Austria from the US. Austria has a long history as one of Europe's center for culture and arts. Nestled under the beautiful alps with many modern towns, Austria has become one of the most desired destinations by expats worldwide.
Since 1977, Schumacher Cargo Logistics has facilitated moves to Austria from the US. With over 40 years of experience, we have developed the processes to give our customers the best value for the goods they ship.
Read our guide on how to move to Austria below and start your relocation today!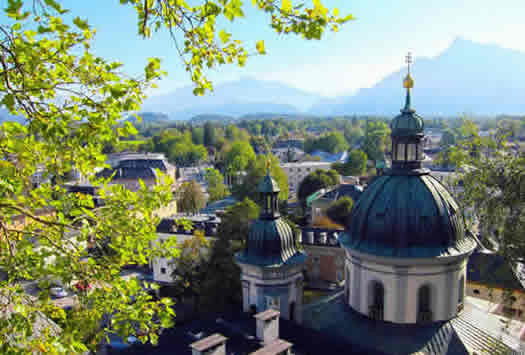 How to Move to Austria
People always wonder how to move to Austria, especially since it is a landlocked country. Moving to Austria as an American can seem confusing because of this. However with our vast experience and network, we can complete a move to anywhere in Austria with ease. Follow our guide on how to move to Austria and you will be an Austrian in no time at all.
Estimate Move Size
Firstly, estimate the amount of goods to move overseas. One of the ways we offer the best value is through consolidated shipping. If you choose to ship this way then you only need to pay for the space you use. However if you have a high volume or need it expedited, we also offer individual container services.
Use our Moving Calculator to create a more accurate estimate for the volume of your goods. For people who don't know their move size yet, we also have preset volumes from 10 boxes all the way to a 4+ bedroom home.
Get The Cost for Moving to Austria
The price to move to Austria depends on unique details for each shipment. Volume of goods is the most important, but factors like origin and destination city impact cost as well.
Since there are different prices depending on the move, our representatives create custom quotes for each one. To get a quote on your move to Austria, please fill out our Online Quote Form or call in at 1800-599-0190 to speak to a relocation expert.
United States Origin Warehouses
We have warehouses all throughout the United States for receiving and shipping your goods. In fact, moving household goods to Austria can be done from anywhere in the US. Our movers can pack and move everything at your home or you can deliver them to one of the nearest warehouses.
Popular Destinations to Relocate to in Austria
We can also deliver to almost anywhere in Austria, though we've listed some of the more popular destinations below.
Vienna
Innsbruck
Salzburg
Graz
Linz
Klagenfurt
Wels
Villach
Oberwart
Relocating to Austria works by transporting your goods to the closest European base port. After we arrange inland transport to your destination and move you into your new home.
In general, people choose to move to Vienna. It happens to be both the capital city and the most populated. Vienna has over a quarter of the population and a majority of the American expats. Austria's high standard of living leads to great job opportunities there.
Reasons for Moving to Austria
There are many great reasons for moving to Austria from the US. Here our some of our favorite interesting facts about Austrian life to get you started.
The Alps run through most of the country
Schonbrunn Palace is home to the Tiergarten, the oldest operating zoo in the world
They are also home to St. Peter Stiftskiller, the oldest operating restaurant which has been open since 803
Austria is about the same size as the state Maine
The energy drink Red Bull was invented here
There are 8 different countries bordering Austria
Additional Austria Moving Resources
View our Shipping a Car to Austria page for adding automobile exports.
For more information on how to immigrate to Austria from the US, please visit the Migration Platform of the Austrian Federal Government.
If you're ready to start moving to Austria, fill our Online Quote Form
For any other questions on your Austrian move, call one of our representatives at :
US 562-408-6677 // Toll Free 800-599-0190
SCL Austria Movers Reviews