Currently the best way to own a French car is to import a car from France to the USA. There is an ongoing adoption of French cars in the USA, but not any are available here. This is due to major French car brands Citroen, Peugeot, and Renault leaving the market. As a result, more and more people are importing cars from France than ever before.
Schumacher Cargo Logistics has a history of shipping cars to and from France that spans over 40 years. We have developed practices throughout the years to streamline the import process. Because of this, thousands of people choose us for their car imports each year.
Read our guide on how to import a car from France and fill out our Online Form at the top to start your international shipment today!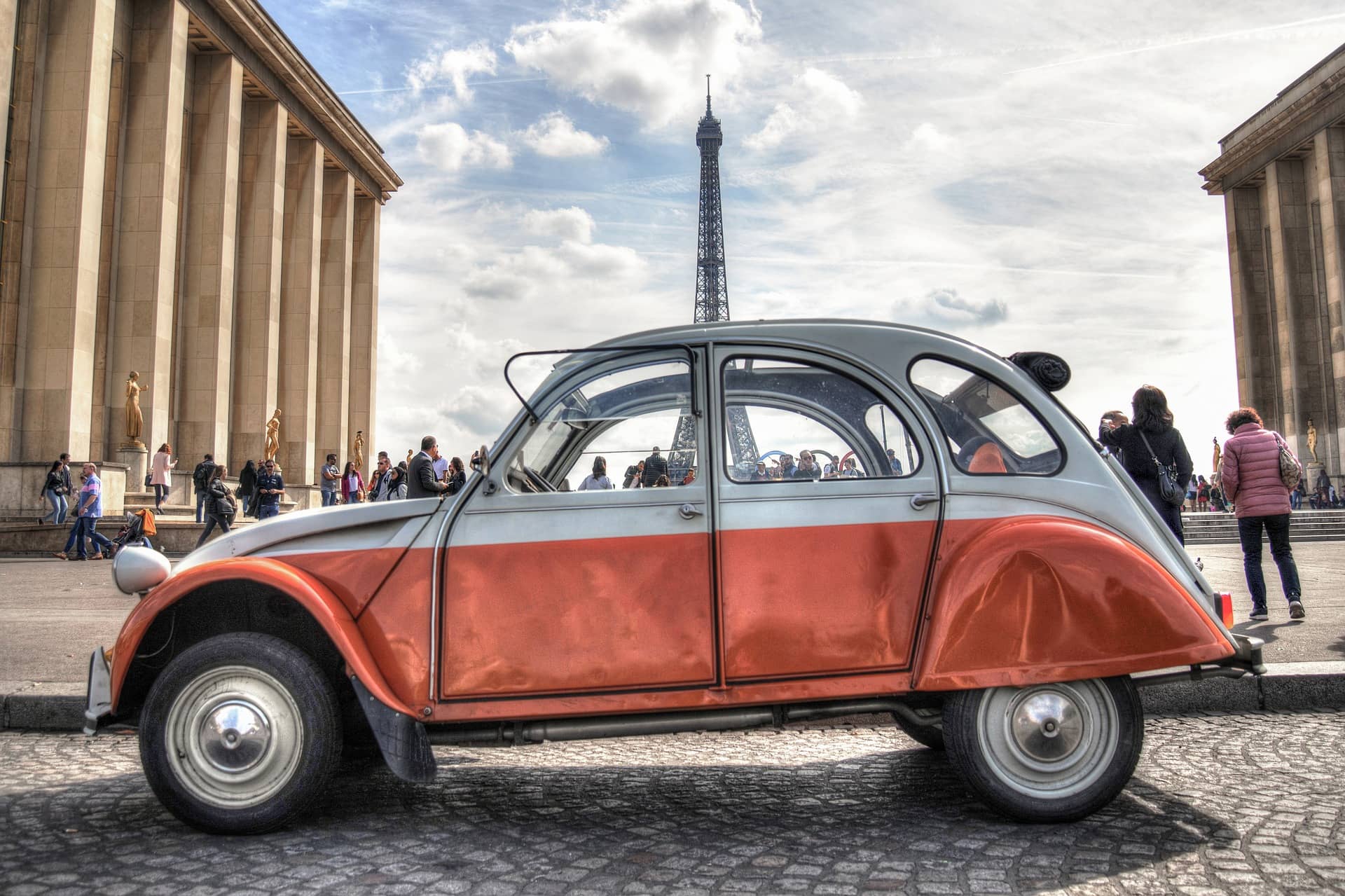 How to Import a Car from France
People want French cars, but wonder how to actually import cars from France. The actual shipping from France is actually quite simple with the right help. Follow our steps below and you'll have a French car in US in no time at all.
Learn if You Can Import a Car From France
Prior to shipping, find out if your import car is able to enter the US from France. The DOT, EPA, and Customs and Border Protection Agency all have rules for imports from France. Consequently, there are specifics your car must fall under for permanent import. If your car is current US specifications, the process is more straightforward. Otherwise, see below section on special import cases for more info.
Quickly find out if your car can enter the US with our Auto Import Tool.
How Much Does Importing a Car from France Cost?
The price to import a car from France fluctuates based on a few components. Some of the parts of the cost are vehicle specifications, origin/destination, and service chosen. As an example, shipping a car from France to LA will be different than to NY even with everything else the same. For that reason, we create custom quotes for each customer's car imports from France.
To get a quote for your French car import, complete our Online Quote Form or make a toll free call at 1800 599-0195.
Options to Ship a Car from France to USA
There is both Roll on Roll off (RoRo) and container service for imports from France. These services offer a different price point and protection level for your shipment.
RoRo Service
RoRo service consists of your vehicle rolled onto the shipping vessel in France and then rolled off on one the ports in the US. The vehicle must operate and items are not allowed inside for this service.
Container Service
Container service consists of your vehicle loaded onto a container before shipping. There is both the option for a 20 foot and 40 foot container. It is possible to load more than one vehicle depending on the size.
Container service is more common for car imports from France. This is because of the protection it offers over RoRo. Since the car is exposed to the elements in RoRo, we only offer total loss insurance. With container service, we can offer all risk insurance and allow for items to be placed inside. Another issue is roro car shipments from France are only accepted at limited ports in the US.
Special Cases for Importing Cars from France
It is possible to import cars from France to the US under special conditions. These cars do not need alterations, however they do have other limitations.
Classic Car Imports from France
Classic car imports from France are possible once the vehicle turns 25 years old. This age allows these cars to be imported without EPA or DOT restrictions. Thus these French car imports do not need modification and can enter as is. Generally there are no restrictions, but certain states have their own requirements to follow.
Temporary Car Imports from France
Temporary car imports from France are available for these reasons:
Nonresident
Display
Repair/Alterations
Competition/Racing
Exhibition/Events
Import cars done this way do not have to follow EPA or DOT restrictions. However, these imports have their own restrictions. Cars under temporary import must leave the country before one year. They cannot be sold and must leave before the year is up.
French Foreign Government or Military
French government or military can bring a vehicle with them if they are stationed in the US. They need papers from the French government to allow this import before shipping. These you cannot sell these cars and they must leave with the owner.
Additional Resources
For more information on how to import car from France to the US, check the US Customs and Order Protection Page.
For shipping a car to France from the US, visit our Car Shipping to France Page.
To start your French car import to the US, please fill out our online quote form or call in at 1800 599-0159.
SCL French Import Reviews