With over 40 years of experience shipping motorcycles to France, there isn't anything we haven't seen or dealt with before. If you are considering it, you've come to the right pace.
What kind of personal vehicle do you want to transport? Are you shipping a Harley Davidson, moped, classic Indian, ATV or other type of bike to France? We can do it all, and Schumacher has thousands of motorcycle shipments under our belts.
Since 1977, we've handled all types of personal vehicles and our clients vehicles are cared for by our professionals through the entire process because we have our own warehouses, pickup department, steam line contracts. and destination partners.
Read our page on how to ship a motorcycle to France from the USA and start your shipment today!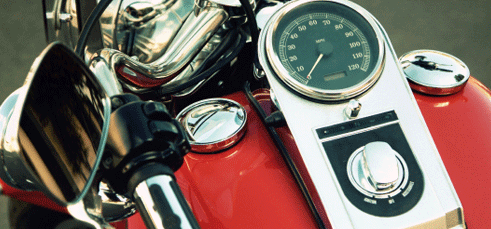 Preparations for Shipping a Motorcycle to France
Before we can ship any motorcycle, there are a few things that we will need to prepare the required documents. The most important is the title. The bike also cannot have a lien without military orders. Depending whether you are moving to France or just shipping the motorcycle for a short stay, additional documents may be needed. It is also important for us to make sure that the bike complies with French vehicle specification. Mostly, this involves any additional modifications such as exhaust, lighting and noise.
Then, we can have the motorcycle picked up and brought to one of our international shipping facilities to prepare it for transport. Our locations are coast to coast.
How Much Does Shipping a Motorcycle to France Cost
The cost to ship bikes to France depends on the info particular to the shipment. For instance the bike specs, origin/destination, and service all affect the rate. As an example, shipping a motorcycle to France from New York will have a different price than from California all things the same. Since there are factors that change the rate, our representatives create custom quotes for each bike.
Use our Online From at the top to start your free Schumacher custom quote
Export and Import
We will take care of all the necessary paperwork and requirements for customs and port clearance once we have the documents from you.
Once again, depending on what your exact reason for shipping a motorcycle to France, there may be additional duties and taxes once it reaches its destination.
Motorcycles we transport will be delivered to one of two locations; the port of Le Havre or Marseille. There, our partners will assist you with any needs you may have.
Motorcycles in France
Motorcycles and mopeds are different in France, but they are still good alternatives to bringing your car to France.
Differences of Bikes in France
All motorcyclists must wear neon reflective vests. It is now a law.
It is illegal to ride between cars. So no by passing traffic jams.
You must always have a breathalyzer on you.
Start Shipping a Bike to France With Schumacher
Since 1977, Schumacher Cargo Logistics offers the premier international bike shipping to France from anywhere in the USA. With over 40 years of experience we have developed the processes and services to remove the hassle from your shipment overseas.
Fill out our Online Quote Form and start your move overseas today!
For any other questions on a move, destination services, or locations, call one of our household goods shipping specialists:
US 562-408-6677 // Toll Free 800-599-0190
SCL France Bike Shipping Company Reviews