Schumacher Cargo Logistics Airfreight Division has one prime operating objective and that is to provide an avenue for you to benefit from the best possible air freighting opportunities and services. Our international air freight shipping service offers the fastest way to ship your cars or household goods worldwide.
Whether there is a need for consolidated or direct air service, our expert professionals are ready to route your goods from anywhere in the United States. Due to an ever increasing demand for shorter transit times internationally, we utilize premium carriers with established routings. A plethora of different options are available to create the most competitive and reliable air freight forwarding services for you.
Read our guide on international air freight shipping below and start your transport today.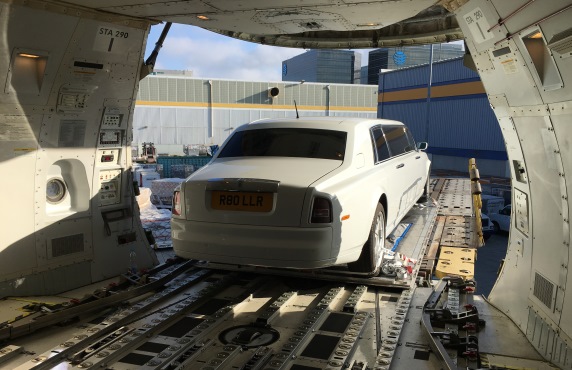 Why Choose Schumacher for International Air Freight Services?
Our international air freight services offer a super-premium way to ship internationally. With its increased precision comes an unmatched amount of control and safety for your air freight export. Whether door-to-door or airport-to-airport, we will tailor our handling and services to match your deadlines and requirements. The airfreight division is available to you 24 hours a day, 7 days a week, 365 days a year. With our extensive list of benefits and over 40 years of experience in air exports, Schumacher Cargo Logistics exceeds the competition as an international air freight forwarder.
Benefits of our Air Freight Services Include:
No weight or size restrictions
Vehicle collection and delivery
World-wide destinations
Clear transit times
Tracking services
Wheels up customs clearance
Flexible options to suit all of your needs
Fastest international shipping option
SCL International Air Freight Shipping Overview
SCL international air freight services are the most premium way to ship goods overseas. With the premium service, speed and safety are the primary concern. Cost should not be a concern when shipping air freight, otherwise we have more affordable ocean rates for cars and moves. Our air freight services cover both vehicles and household goods so no matter what you are shipping you are covered.
Ship a Car via Air Freight
Shipping a car via air freight turns a six to eight week process into two. We pick up your car from wherever it is and take it to the nearest cargo airport. From there we can ship it to major airports all around the world. Then your car is delivered right to the destination all in a span of one to two weeks. We use air freight for cars for thousands of shipments a year to accommodate tight timelines such as shows and events.
Ship Goods via Air Freight
Moving via air freight is equally fast in that it turns a six to eight week process into two. We still offer our full service door to door moves when shipping goods via air freight. Our movers go to your home and pack/wrap then move your goods to the nearest airport. Once the goods land, we'll schedule delivery and move them to your new home overseas. This service is great for corporate moves when your company needs you to move to an international job within a few weeks.
How Much Does it Cost to Ship by Air?
The cost to ship a car or household goods by air depends on three major factors:
Current location of your goods
Dimensions and weight of the goods you are shipping
Requirements of the destination country
A portion of the international air freight rate depends on the location because the cost to pick up your goods increases the further away from the nearest airport they are. It is also possible to transport your shipment to the airport yourself. The actual cost of international air freight itself depends on the dimensions and weight of the belongings that you are shipping. Larger and heavier goods will be more expensive to ship than smaller items with all other factors being the same. Then the last part of the overall price is the requirements of the destination country. This refers to the duties and taxes of the country as well as the associated port fees.
Fill out our online form to get a quote for the cost of your international air freight
Select "Specialty" for the good you are moving and the country you are moving to
Choose air freight out of the list of specialty services
Enter details of the shipment: Commodity, #of pieces, Length(ft), Width(ft), Height(ft), and Weight(ft)
On step 2, enter the origin and destination details
Finish the form with contact detail on step 3 and we can begin your quote
Schumacher Cargo Logistics USA Airfreight Division's goal is "To deliver a competitive advantage to each customer." Though for many customers, shipping a car or household goods by air will be out of their price range. In that situation, we also offer a more affordable containerized shipping service. Ocean freight exports will certainly take longer than air freight exports, but with good preparation and planning, we can get your goods to their destination on-time. We offer a variety of services to suit every time frame and price range from consolidated container shipping all the way to next-flight international air freight exports.
Additional Resources
To begin your overseas air freight service, fill out our Online Quote Form and we'll start working on your shipment today!
HONESTY – INTEGRITY & VALUE FOR MONEY
SCL International Air Freight Shipper Reviews