Schumacher Cargo Logistics has been serving the Greater Houston area for over 40 years. As an accredited international mover and overseas vehicle shipping company, we are proud to say that we can help you ship anything you need safely and at a great rate. We are always trying to find ways to save customers money using our services.
Get Your Free Shipping Quote or Visit Our Local Office!
Schumacher Cargo Logistics – Houston
2439 Albright Drive
Houston, TX 77017
(713) 592-5580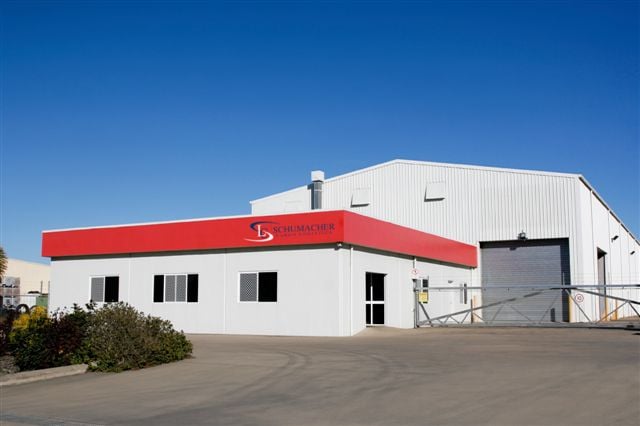 Why Use Schumacher Cargo's Service?
Because we actually have our own bonded and insured warehouse, there is no need to hire third party services like other international moving companies do. When you move from Houston with us, we use our own moving trucks and vans and your goods are wrapped, packed and loaded by our team of professionals. If you are transporting a vehicle, all loading is done by our team and automobiles are blocked, braced and covered professionally.
Proudly Serving Houston Texas and Beyond:
Houston, TX Metro
Harris County
Fort Bend County
Brazoria County
Galveston County
*If you need international shipping from any other area in Texas, we can easily handle your door to door shipment. This means no matter where you are in the Lone Star State, your international shipment is in good hands.
Options that Suit Your Budget
You'll have different types of services at your disposal depending on your needs. We offer very competitive group rates/shared container services if you do not have enough cargo to fill your own 20ft or 40ft container.
With this option, you only pay for the space that you actually need. So everyone saves money. For larger moves and multi vehicle shipments we offer clients their own sole use 20ft or 40ft containers.
We're not a broker, so whether you're relocating from the east coast, west coast or gulf, your personal effects and items will be handled by our own team that has over 40 years of experience.
Our Services
Whether you need to ship household goods, furniture or personal effects, our international moving company in Houston will work hand in hand to ensure that you get a first class service that is affordable.
Our moving company offers in-home surveys, professional packing, loading wrapping, storage and inventory documentation.
The majority of customers elect to use ocean freight and use our door to door service. That means from your home in the USA, until delivery overseas, your goods will be in the hands of licensed and trusted professionals.
Overview of Services:
Pickup locally, statewide and nationally
Packing, wrapping, and loading
US customs clearance
Secure indoor and enclosed storage
Dedicated mover and coordinator
Below you'll find dedicated resources for services we offer from our Texas office.
Trusted and Fully Licensed Shipping Company

We've spent the last 40 years as a shipper dedicating ourselves to providing a seamless experience that caters to a range of needs for those moving household goods or automobiles from Southeastern Texas. With our experience and memberships, you know your shipments are in good hands.
Shipping a Car Or Other Vehicle Overseas
If you want to ship your car, motorcycle or other vehicle we have some of the best rates in the industry. Cars can be shipped internationally from all over Texas, and they are all brought to our Houston warehouse. From there our international car shipping service leaves out of the port of Houston to over 80 countries, so you'll get great rates no matter the destination.
Additionally, if you are sending an automobile by itself without a move our auto export division offers everything you need including:
Full vehicle inspection reports
Indoor storage
In-house dispatch department for local, regional and national collection
20′ and 40′ container shipping options
Requesting an International Shipping or Moving Quote
Just looking to get an international shipping estimate or find out your overseas relocation costs?
Complete our quick quote form and you will receive your fully customized quotation in 24 hours or less.
Hours of operation: Mon-Fri 8:00am to 5:00pm daily
Warehouse receiving times: 8:00am – 4:30pm daily
Additional Resources:
If you would prefer to speak with an experienced household goods coordinator or auto specialist to discuss your particular needs, please call us today at (713) 592 5580.
Houston International Shipping Rating