Shipping a car to New Zealand from USA involves a few more steps to complete than a domestic shipment. This means it is worth it to start the process early to consider costs, time frame, and travel arrangements. There are many good reasons Americans and New Zealanders alike ship cars from the US all the way back to NZ. From long term relocation to resale of American cars, we've shipped thousands of different vehicles
Read our guide below on how to ship a car to New Zealand from the USA and start your international shipment today.
For a quote fill out the form at the top of the page or use our Online Quote Form
How to Ship a Car to New Zealand
If you want to ship a car to New Zealand, you've come to the best resource. Our company has over 40 years experience shipping vehicles to NZ including cars, motorcycles, classic automobiles, with the best international car shipping rates. Shipping a car to New Zealand from the United States becomes quite simple with Schumacher Cargo Logistics. Once you start with us, we take care of all the major steps to complete your international shipment.
How Much Does Shipping a Car to New Zealand Cost
If you are looking for the cost of shipping a car to New Zealand, we'll need a few things first. These details include the location, the make/model, and the final destination. This will determine your ocean freight costs, as well as whether you'll need transport to one of the departure locations. Each car shipment to New Zealand has a different cost and for that reason our representatives create custom quote for each one. Simply submit this information using our quote form to receive your free estimate.
Departures and Arrivals: New Zealand Vehicle Shipping
Car Shipping Services to New Zealand
Although we offer roll on roll off car shipping to New Zealand, our recommendation is via container. Not only is it more flexible, but from experience it is a more secure overseas car shipping method. This also works better for those also moving to New Zealand with furniture and personal effects as well.
US Departures
There are 5 Schumacher warehouse throughout the US to export your car to New Zealand. Each covers an area of the United States, which allows us to ship your car no matter where it is in the country.
Los Angeles/Long Beach
Houston, TX
New York/New Jersey
Savannah, GA
Miami, FL
New Zealand Arrivals
Auckland
Christchurch
Wellington
If you don't live in one of the major areas above, we coordinate inland transport to your destination. Alternatively, you can also pick up the vehicle from the port warehouse as well.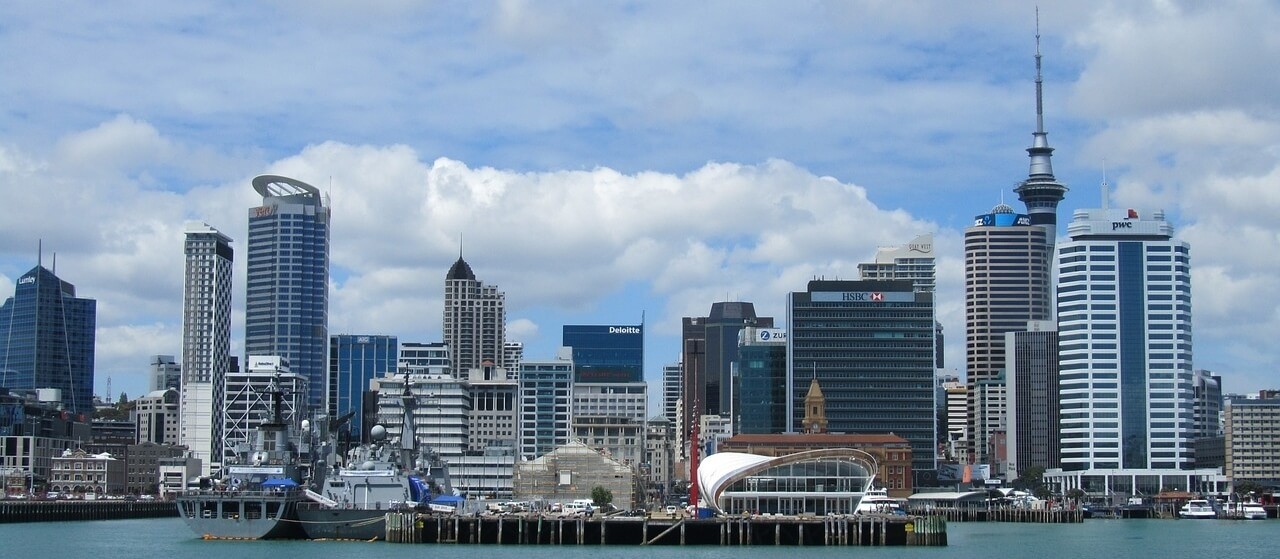 Does it Make Sense Shipping My Car to New Zealand
This depends on a few factors regarding your own needs. First things first, here are some things to consider:
Are you a returning citizen or immigrating to NZ?
Does your car meet the New Zealand car compliance standards determined by the New Zealand Transport Agency?
Is your car left hand drive, or over 20 years old?
The reason these are important is that they also factor into the cost to import a car to New Zealand and make a difference. The ocean transport is only half of the process. For instance, if your car is over 20 years old, you should be able to ship and drive in NZ without much work.
Fortunately, we handle everything on the export side here in the USA, meaning we take care of preparing documentation, customs, loading, drayage, inspection reports, etc.
Once your vehicle arrives in New Zealand, our partners will handle the import process so you won't have to worry about a thing.
Importing a Car to New Zealand from the USA
As mentioned above, importing your car will depend on:
The vehicle in question
Your immigration status
If your vehicle is not over 20 years old, then the car shipment to NZ is more complicated. However if your car is more than 20 years old or the auto that you want to ship is for off road use, then shipping your car won't be a problem. Because of this, we ship classic cars to New Zealand quite often.
Immigration status will determine what the goods and service tax will be for your vehicle upon import.
The standard in NZ is a GST of 15% which is based not only on the value of the car but the ocean freight and insurance as well. Though you should check your current status with the New Zealand consulate as each individual may be in different situations.
There are exceptions for returning residents, and new immigrants which allow you to import a car to New Zealand as long as you have owned and used the car for more than 12 months, and meet a few other criteria. Once you begin working with your Schumacher representative, they will guide you on what you need for your car shipment to NZ.
We also import cars to the US from New Zealand, so you can bring a car back from that side. Although this service is not as frequent, as cars in NZ are right hand drive and therefore face the same issue in terms of frontal impact standards and LHD conversion. Our dedicated import specialists guide you on the process, so we'll make this process just as easy as the export.
Visit our auto imports resource for more info on the overall import process
More NZ Info
Start shipping a car to New Zealand with SCL and fill out our Online Quote Form
Have more questions? Contact one of our NZ car shipping professionals today for rates or more information!
Call in at US: 562-408-6677 or Toll-Free: 800-599-0190
SCL New Zealand Car Shipper Rating