Moving to Ireland from the USA has become more popular as many expats are choosing to live in the islands. The process of moving household goods to Ireland from the USA is straightforward and we've compiled a basic overview for you.
Check out our guide on moving to Ireland below and start your move today!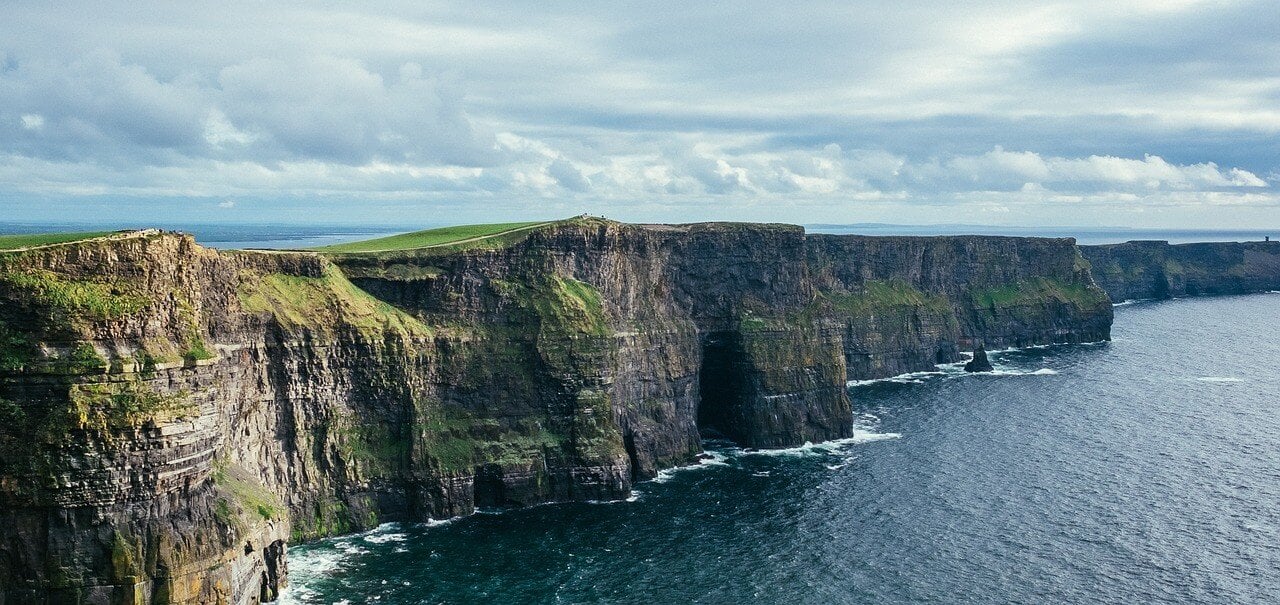 How to Move to Ireland from the USA
Americans moving to Ireland are finding there are many opportunities for them there. This has caused an influx of American expats in the country. With so many people thinking about coming here, we compiled a guide on how we help move people to Ireland.
Why Use Our Relocation Services to Ireland?
For over 40 years, Schumacher Cargo Logistics has facilitated moves to and from Ireland. Our door to door moving service means that we can handle your move no matter where you live or where your new home is.
We operate from multiple offices around the country, pickup from anywhere in the US, pack and wrap goods, and transport to and from our warehouses no matter where you're located. With accreditation from major international moving groups, we pass every test and quality standard.
From one of our US shipping locations in Los Angeles, New York, Savannah, Miami, and Houston, our relocation services cover all major cities and smaller rural towns, as well as for those moving to Northern Ireland.
Different Methods of Moving Your Personal Effects
We specialize in consolidated shipping of household goods. With this service, you're only paying for the space you need in a shared container.
Using this option when moving to Ireland will cut the costs for those that do not need to book their own container. However we do offer full container moving services as well.
As mentioned our main port of entry for individual containers is Dublin. From there we'll be able to deliver the items right to your new home.
How Much Does Moving to Ireland from the US Cost?
The cost for moving to Ireland from the USA depends on a few different details. Some factors that change the price are volume of goods, origin/destination, and service selected. For example, a move to Ireland from LA would have a different price than a move to Ireland from NY even with everything else the same. With this in mind, our international move representatives create custom quotes for all inquiries.
To get a custom quote for your move, fill out our Online Quote Form today!
Major Destinations to Move to in Ireland
These major cities have largest expat populations and are the most popular destinations for living in Ireland after leaving the states.
Dublin
Cork
Belfast
Galway
Wexford
Donegal
Waterford
Kerry
Our services go beyond the major cities as well. In this case, our door to door services can facilitate a move to anywhere in the country. This means a move to Dublin is just as easy for us as a move to Clifden. The main ports for moving to Ireland are Dublin and Cork. Then you goods can be moved from these ports to any other destination in Ireland.
How Long Does Moving to Ireland from the US Take?
There are plenty of variables that affect the overall amount of time your move will take. In most cases, sail times, meaning time on the water from the east coast to Germany will be around three weeks. From the west coast it is usually four weeks to all base ports. Generally door to door moves to Ireland take about 6-8 weeks, but shipments can take shorter or longer.
As international movers, we do everything that to meet estimates but these should serve as more of a guide.
Importing Goods to Ireland: Customs Information
Upon arriving, there are certain documents you, or your international mover, must have for customs.
These include:
Irish customs form notice 1076
Customs form CU56
A detailed inventory list of the items. 2 copies.
Passport
Documents pertaining to residency
Since you are moving household goods to Ireland, we are assuming that you plan on staying and applying for residency if you haven't already.
In order to relocate with your effects and import them duty free, you'll have to make sure that that they have been in your possession for over 6 months and that you have lived in the USA for more than a year.
For new goods and excise items like alcohol and tobacco, you will be expected to pay taxes and customs duties. VAT in Ireland is 23% at its highest and drops depending on the item.
More Info
Have more questions regarding your upcoming move to Ireland?
Give us a call at (562) 408 6677 or request a quick free moving quote!
SCL Ratings for Ireland Moving