With it's booming economy, car shipping to Singapore has risen over the last few decades. There is a strict process when transporting personal goods into Singapore. When importing a car into Singapore, one has to apply beforehand for a special permit dealing with the duties and GST payment. The duty on all motor vehicles is 20% of the total value of the car and that amount depends on an assessment made upon arrival by the customs agency. Singapore has an additional goods and service tax which is 7%. It's determined by the value of the vehicle including the cost, freight and insurance. For this reason, make sure to consider the different sizes of cargo containers.
Read our guide on shipping a car to Singapore below and start your shipment today!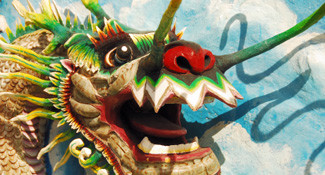 How to Ship a Car to Singapore
Schumacher Cargo Logistics is the premier international vehicle shipper since 1977. Our shipping services will get your car to Singapore with the best value in the industry. On the US shipping side, the process is quite easy as we just need the title and bill of sale.
Cost to Ship a Car to Singapore
The cost to ship a car to Singapore is based on many different factors. In this case the type of vehicle, origin/destination, and ocean service, all play a major part in the price. With this in mind shipping from the West Coast will have a very different price than shipping from the East Coast. Because of this, we generate a different quote for every car shipment to Singapore.
Fill our our Online Quote Form to get the price to ship your car to Singapore.
How to Import a Car to Singapore
Where and When to Register a Vehicle
Import duties are on cars and motorcycles are high, so be prepared for this additional cost if you're moving to Singapore and want to bring your vehicle. This info is important to know before starting your shipment since your vehicle needs to be eligible for import into Singapore.
The following information is courtesy of the Land Transport Authority (LTA). Visit their website for more information.
You may bring your own vehicle to Singapore only if it is less than 3 years old. The age depends on the date of its first registration in a foreign country.

A surcharge of $10,000 is payable for each imported used car registered in Singapore.
Your vehicle must pass a mechanical inspection at the LTA before it can be registered. The requirements are:

All safety glass fitted must have not less than 70% light transmittance and must not contain any metallic oxide coating.
Exhaust emission standards as specified by either the European Directive 91/441/EEC or Article 31 of the Japanese Safety Regulation. A certificate of compliance is required.
Only right-hand drive vehicles in Singapore.
Vehicle must be able to use unleaded petrol.
Approved front and rear safety belts are mandatory
Vehicle must have asbestos-free brake and clutch lining.
Air-conditioning units must be CFC-free.
Items Needed by Customs
These are the items you will need by customs in Singapore to import your vehicle. Our representatives will
Freight and Insurance Papers
List of shipment goods
Receipts or bills related to additional charges on vehicle
Documents from emission test and any others performed
Proof of registration
Confirmation of the vehicle manufacture date by the manufacturer
Photos of the interior, exterior, odometer and engine for used cars
Major cities and ports:
Singapore
Sentosa
Little India
Clarke Quay
Boat Quay
We also ship cars to other locations in Singapore. We accomplish this by shipping into the main port and then moving the vehicle by land to your destination.
Start Shipping Your Car to Singapore with Schumacher
To start your car shipping to Singapore, fill out our Online Quote Form today!
For further information on any of above service options, please call and discuss your shipping needs with one of our Car Shipping Specialists at:
Toll Free 800 599-0190 // US 562 408-6677
SCL Car Shipping to Singapore Reviews