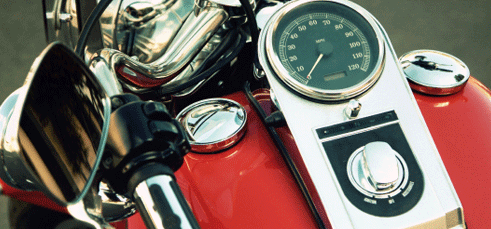 We've been transporting motorcycles to Germany for over 30 years and although the majority of shipments include Harleys and touring bikes, we can ship all types of bikes, even ATVs and quads.
Steps When Shipping Motorcycles to Germany
There are really two parts involved when shipping a bike to a location in Germany. The first is shipping the motorcycle from the U.S. The second is pretty much everything after your motorcycle arrives in Germany.
So, the first step is determining which of our U.S locations your motorcycle will need to get to. They include Los Angeles, Houston, Savannah, Miami and New York.
For motorcycles heading to Germany, it's usually around 12 days on the water from the east coast.
That's compared to roughly 4 weeks if you are shipping from the west coast. So we like to ship our motorcycles to Germany from our New York location when possible.
Choose a Transport Method
Schumacher specializes in shipping bikes via consolidated containers. This is one of the cheapest options and our consolidated contracts give us some of the most competitive rates in the industry.
If you are trying to lower the costs to ship your motorcycle to Germany, this is one of the best methods.
However, some people prefer their own 20' container especially when transporting goods to Germany along with their cruiser or street bike.
Whether in its own container or shared, your bike is blocked and braced by our professionals. In addition we take care of all the pre-shipment paperwork.
Sometimes, customers need to get their bikes to Germany within a short amount of time. For this scenario, we recommend shipping motorcycles via airfreight.
It's much quicker but more expensive.
After Your Motorcycle Has Arrived
After arriving, our agents in Germany are perfectly equipped to take over your motorcycle and handle all the customs paperwork and accompanying documentation.
If needed, your motorcycle can then be transported from Bremerhaven to multiple German cities including Berlin, Cologne, Frankfurt, Munich and many others.
Written by Damien Shields