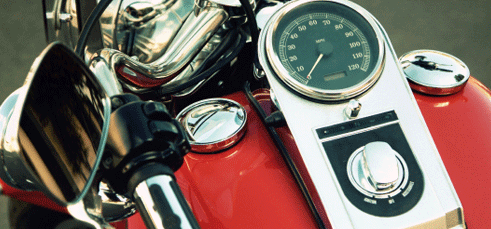 Ship a Motorcycle to England, Scotland, N. Ireland and Wales
For anyone considering shipping a motorcycle to the UK, there are few different options available regarding the overseas transportation.
We have over 38 years of experience in international motorcycle transport including crating, container shipping and the more difficult steps of customs clearance and documentation.
Fortunately, we offer different services with multiple options whether you're moving to the UK with a motorcycle or importing it for a temporary period of time.
Our motorcycle transport services Include:
Inland transportation
Full dock receipt and detailed inspection
Optional Crating
Paperwork and customs documentation (listed in later section)
24/7 online tracking
And with more than 10,000 bikes shipped, including Harley Davidsons, street bikes and scooters, we're happy to say that we can help you ship any type of motorbike..
Additionally, Schumacher Cargo has five offices across the USA meaning that we'll be able to offer you a competitive rate no matter where you're located.
Motorcycle Transport to UK
The process itself is straightforward regardless of whether you're transporting the bike to England, Wales, Scotland or Northern Ireland.
In most cases, the motorcycles we ship will enter through Tilbury port and after having cleared customs, we move them to our office in Suffolk.
Once there, you'll have the option to ride away into the sunset, or have the bike delivered to your door.
Different Ways to Ship a Motorcycle to UK
The two most common ways of shipping motorcycles to the UK are via ocean container or using a roll-on roll-off shipping service.
In our experience, the best way to transport a motorcycle across the pond is using a container service, which is what we specialize in.
This adds more protection than the ro-ro method. For even more protection, we also offer our own motorcycle crating service and provide additional motorcycle shipping tips.
Importing a Motorbike from USA to UK
Once the container reaches the port in Tilbury, the motorcycle will need port clearance. Our Schumacher UK office will make customs clearance a breeze.
For this, you need a copy of the title, certificate of conformity and proper identification among other items.
Once this has been completed you can arrange for further transport of your motorcycle if needed.
Luckily, the United Kingdom's government website has a lot of information on importing a motorcycle into the UK.
How Long Does it Take
The amount of time it takes for motorcycle shipments to the UK varies depending on departure ports in the USA, consolidation and whether you are going to be picking up your bike from our warehouse.
With air freight, it's possible to have a motorcycle delivered in around a week. Duration for containers takes longer.
Shipping motorcycles to the UK from our office in New Jersey takes around 12 days on the water as opposed to 30 when departing from our west coast office in Los Angeles.
For those shipping a motorcycle to Northern Ireland, we recommend using Dublin as the point of entry.
There are no direct container ports that we service for those that want to ship a motorcycle to Scotland, bikes will first be received at our warehouse in England.
If you'd like to arrange for inland transport to your door from Suffolk, we can orchestrate that as well.
Cost to Ship a Motorcycle to UK
Many international motorcycle companies display generic rates online, however, since we like to be as accurate as possible with our quotations, we don't.
Rates will vary depending on whether or not your bike is shipping from the east or west coast, whether it's a Fatboy or a streetbike, if you want crating and which shipping method you choose.
If you have additional questions regarding how much it will cost to ship a motorbike to the UK, simply fill in our quick quote form and enter your details to get a fully customized international motorcycle shipping rate!