London is the largest city in the UK and one of the top five in Europe. It's approximately 607 sq miles and encompasses numerous urban areas, suburbs and districts. With its fame in the UK, it is no wonder many Americans continue moving to London each year.
Since there are many areas, the phrase "moving to London from the USA" can have a lot of variability as to the exact point. No matter where you choose, Schumacher will be able to accommodate your shipment. Fortunately, through our years of experience helping individuals, families and business move to London, we've built a network of agents that can easily deliver your household goods shipment right to your door regardless of your new residence location.
Read our guide on how to move to London below and start your international relocation.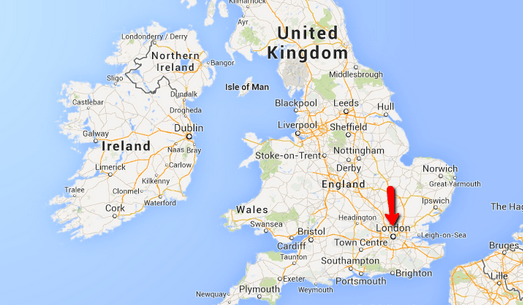 ---
How to Move to London
Schumacher has been moving people to London and back since 1977 with over 10,000 satisfied customers a year. Using our experience, we are able to help people complete their relocation stress free while keeping them well informed. To learn how to complete your household goods move, continue our guide below.
Using our international removal service to London from one of our U.S. locations(Los Angeles, Houston, Savannah, Miami, New York), you'll have different choices for both export and import of your household goods.
Get Your Price for Moving to London
Many people wonder how much it costs to move to London. Each shipment to London will have different costs depending on factors particular to the mover. Some of these factors are the volume of the goods, origin, and destination. For this reason, we create custom quotes for each shipment.
Get your custom quote by filling out our Online Quote Form with your particular details.
Exporting Goods to London
Once you agree to the quote, we can begin your shipment. With our door to door services, we take care of the move from your house in the US to your house in London. Our movers can pack and wrap all your goods and move them to the port that they will ship out of. The actual export to London is quite simple. If you are using consolidated container shipping, there will be about an additional week before your goods ship. Otherwise, your goods will ship as soon as they are loaded with the appropriate documentation.
Delivering the Goods in London
As it is a major international destination, there are multiple ports at which your shipping container could enter the United Kingdom.
The majority of containers in route to London enter the UK via one of the following ports:
Thamesport
Felixstowe
Tilbury
Liverpool
London Terminal
Southampton
Once your goods arrive, there are a few different possibilities that may come about for your belongings.
From one of these ports your household goods shipment are either transported directly to your home and met by our assigned delivery crew, or will be unloaded into our agents warehouse and then delivered by local delivery van.
The exact service for moving household goods to London from the U.S. will be dependent on whether you need or want local storage.
However, our professional delivery crew will do everything they can to make sure that you have a positive experience with Schumacher Cargo Logistics and that your goods arrive on time. Once that's complete, all you have to do is enjoy your time in London.
---
Interesting London Facts
Boroughs
Believe it or not, the greater London area is actually composed of 33 smaller "cities" or boroughs as they are properly referred to. Each borough can be considered its own entity as each one has its own council which decides policy on most local services.
As the whole list is too long to include, here are some of the more popular ones:
Kensington and Chelsea
Westminster
Hammersmith and Fulham
Islington
Hackney
Southwark
The Tube
After moving to London, you'll find out that the public metro system is almost always referred to as the "Tube" rather than "the metro" or "the underground."
This is the city's most extensive network. It's composed of 12 lines which can get you to almost every part of the city. The network is huge and may get confusing, so we recommend that you carry a map and don't be afraid to ask the metro employees.
Other forms of public transportation include the public taxis, busses (yes the double decker red ones are a real thing), tram and ferries to use for river transportation.
More Resources
Fill out our Online Quote Form and start moving to London today!
For move information regarding a move to London, please contact one of our associates at:
US 562-408-6677 // Toll 800-599-0190
SCL London Moving Reviews