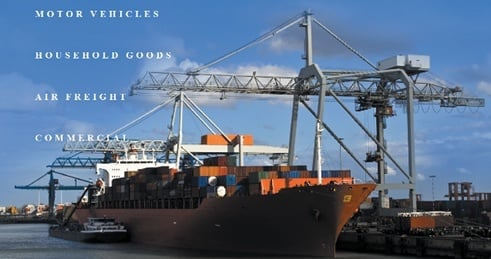 Services for International Cargo to the UK
Schumacher Cargo UK has been handling international shipments to the UK from the USA, and vice versa, for over three decades.
Our UK shipping services frequent the port of Felixstowe, as Schumacher UK's office is located in Suffolk, England. Felixstowe is the UK's busiest port for containerized cargo.
The vast majority of shipments to England, Wales and Scotland are shipped here and this is also the port for services from the UK to one of our 5 US locations.
**Southampton and Tilbury are also available as port options depending on sail schedules and shipments.
If you are going to be shipping internationally to the region of the UK in Northern Ireland, we can
Aberdeen
Belfast
Cardiff
Dublin
Dover
Grimsby
Ipswich
Hull
Liverpool
London
Southampton
What Are You Shipping Overseas?
Whether you need to move your family from the U.S to London or have your Harley Davidson shipped to Belfast, the dedicated professionals at Schumacher will help you with any questions you may have regarding your shipment.

In addition to motorcycles and household goods/home relocation, we offer car shipping to major cities, overseas boat and yacht transport and also removal services. Our international shipping services to the UK even cover pet transportation and relocation.
Shipping Costs
International shipping rates for the UK will range depending on the contents of your shipment, which U.S port the ship is leaving from and where your goods are headed in the UK.

Cargo leaving from our international shipping locations on the east coast will have a lower rate than from our warehouse in Houston or Los Angeles (other factors aside). If you need a quote for shipping goods overseas to a location in the United Kingdom, we offer a few options. You can:
Fill out the online form on this page and a representative will immediately begin searching for a rate based on your information
Call 800-599-0190 and speak with one of our international shipping experts. They'll be able to answer any additional questions you may have
We look forward to helping you plan a successful and smooth move out of the U.S. and into your new English home!
Interesting Facts About Moving to England
More than 189,000 Americans have moved to England.
London is the UK's biggest city and more than 6 times larger than the next
France is only 35 km across the English Channel
The UK is a little smaller than Oregon but has almost 10 times the amount of people
Written by Damien Shields