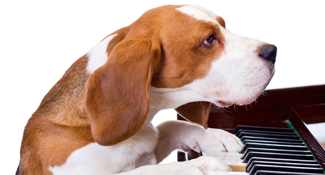 Attention: The following information should be used as a general guideline. Requirements for each country can change frequently so make sure to contact the proper authorities before you travel to Spain with a pet.
Pet Import Rules for Spain
When relocating with pets to Spain, or traveling, you will need to plan your trip or move accordingly. Unfortunately, if your dog or cat is not older than 3 months, it won't be allowed into Spain.
Make sure that all the documentation and certificates that you have for your pet, when applicable, are in both English and Spanish and complete.
Missing forms may mean quarantine for your pet or even export.Before any testing is done on your pet, it must receive a microchip implant.
This is the only form of identification that Spain will except for animals to travel to the country.
The chips must meet ISO standards to be read in Spain. Type 11784 or 11785 are the ones to get. Vaccinations for Pet Entry
It is important to not only ensure that the vaccinations occur at an approved/accredited vet but that you adhere to the deadlines set in place before moving pets to Spain.
Dogs and cats must receive a vaccine for rabies at least 21 days before they arrive in Spain. They will either be quarantined or sent back to their country of origin if it is done too late.
The specific rabies vaccine for pets must also be an inactive vaccine.
Items to Get from Your Veterinarian
Always make sure and ask before the process begins that your local vet has the ability to authorize vaccination for your international travel of your pet.
After full vaccinations have been completed, pet owners must get a veterinary certificate to bring pets to Spain. This can only be issued by an official veterinarian.
The certificate has to contain:
The owners identity

Information on type, dates of the rabies vaccine

Complete record of the microchip implant

Information regarding the pet's origin
The ideal time to ask for this form is when you go back to your vet to have a pet treated for tapeworms. It cannot be more than ten days prior to moving your pet to Spain.
Getting Official Authorization
For all pets entering Spain from the U.S, the certificate must not only be signed and filled out by an USDA approved veterinarian, it must then be sent to the USDA for final approval and endorsement.
Written by Damien Shields