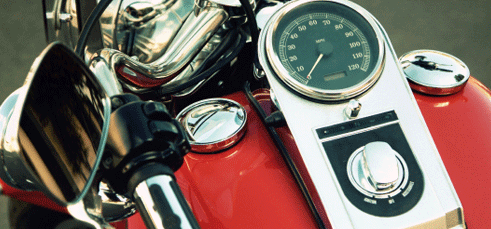 Shipping a motorcycle to Spain involves multiple processes including pickup, preparing documentation for U.S and Spanish customs and loading among other things.
There's a lot more to it than that but the professionals at Schumacher have over 30 years of experience shipping motorcycles to Spain. We've shipped all types of bikes including Harley Davidsons, BMWs, scooters and many more.
Preparing Motorcycles for Export
To ship your motorcycle to Spain, it'll first need to clear U.S customs. We take care of all the paperwork and export preparations but there are some immediate requirements:
Motorcycle has valid registration
No Lean
Original title
The next step would be to get your motorcycle to one of our locations. Should the bike be too far to deliver it yourself, our dispatch can arrange for pick up anywhere in the U.S.
We generally try to ship motorcycles to Spain from one of our east coast ports, but it's not a problem to ship from other locations.
After the motorcycle gets to us, we will issue a full dock receipt and then begin with the loading process. How your motorcycle is loaded will depend on which service you want.
Different Shipment Types
We ship motorcycles to Spain either using a container, airfreight or roll on roll off. Shipping bikes with airfreight is fast but much more expensive.
For this reason, we recommend using one of the ocean transport methods. It takes longer but we have more competitive rates to Spain. Our destination ports include Barcelona and Valencia.
Time it Takes to Ship Motorcycles to Spain
When shipping a motorcycle to Spain, ocean times will be different from location to location. Bikes leaving from our east coast facility in New York or Miami generally spend 12 days at sea.
Those who prefer to have their motorcycle leave from the west coast can expect about 30 days of ocean travel. The times from Houston and Savannah will be somewhere in the middle.
Written by Damien Shields