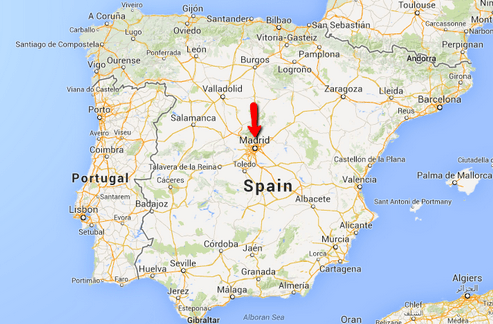 All roads lead to… Madrid? Well, in the case of Spain this is almost true as Madrid is not only the country's capital but almost literally lies at the center of country.
Because of its location, it truly is the central hub for transportation and from here you'll not only be able to enjoy and explore this amazing city but also venture out to pretty much wherever you want to go.
Before you move to Madrid and embrace your new city, the first step for any relocation from the U.S. is the shipping of one's household goods and personal effects from home.
For international moves to Madrid, there are two different types of services that we offer and which one clients select will determine whether you ship with a direct or transshipment service.
*Schumacher Cargo's locations in the US include Los Angeles, Houston, New York, Savannah and Miami.
---
Household Goods Relocation
If you elect a sole use container meaning that you move your belongings in a 20ft container, then your shipment will call either of the following ports directly:
After receiving the container, your goods will be unloaded at either the port or our agents warehouse and then delivered right to your door.
If you elect our consolidated service, which offers more competitive rates, household goods shipments are moved first to the UK and then transported to your new home in Madrid.
---
Applying for Residence and Foreign Registration Number
This applies to those moving to Madrid from the U.S. for a period longer than three months. There are exceptions of course, but generally this is one of the first things to take care of.
To receive your NIE number, or Numero de Identificación de Extranjero, have to make an appointment at the local police station, fill out the Ex-15 form and bring all the necessary documents including copies and originals of the following:
Passport
Proof of Spanish address
Passport photos
Explanation of why you are applying(in Spanish)
The police station will have a special department for foreigners called the Departmento de Extranjeros, which is where you'll need to go.
The main office is located at Plaza de Campillo del Mundo Nuevo 3.
---
Public Transportation
Not only is Madrid a centroid in terms of the national transport system with long distance railways and trains, but the city also has one of the best city metro systems in the world.
It's also very affordable and convenient. Like any new city, it may take some time to get used to the area , but be patient as before you know it you'll be an expert.
If you are moving to Madrid and flying directly to MAD international airport, there are metro lines from Terminals 1,2,3 and 4. In the case of relocations from the USA, you'll find everything you need at the T1.
Ways to Get to the City
Bus: Line 200 or 204
Metro:Use the pink line from terminals 2 or 3
Shuttle
Now that you've learned a little bit more about your new city, let Schumacher Cargo handle the tough parts of an overseas relocation.
Find out how much it costs to move household goods to Madrid by filling out our Free Online Quote Form!
Written by Martyn Cohen
For further information about making your move to Spain, call 800 599-0190 // 562 408-6677