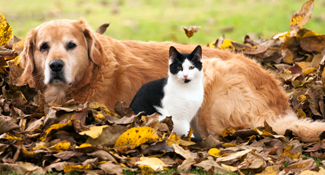 Attention: The following information should be used as a general guideline. Requirements for each country can change frequently so make sure to contact the proper authorities before you travel to Australia with a pet.
Pet Transport Rules and Requirements for Australia
Australia has specific import rules for different countries when it comes to pet relocation however the following guidelines are for pets traveling to Australia from the U.S.
In Australia, there is a mandatory quarantine period for dogs, cats and other small animals brought over from the U.S. in compliance with their rabies prevention law.
The quarantine period in most cases is 30 days after arrival.There are a lot of things your pet or animal needs to have done before leaving for Australia and you should begin preparations well in advance.
Below we have broken down the requirements and the recommended days, prior to your departure, that you should have this done by.
Preparing Your Pet for Relocation:
The earlier your pet has a microchip implanted the better it will be for recording the many vaccinations and tests.
Make sure that your dog or cat has the microchip implanted at least 6 months before the date of departure and prior to any rabies vaccinations.
Australia only accepts the following types:
This step is vital as it can determine whether your pet is quarantined the full 180 days in Australia or even sent back to the U.S.
The next step would be to have your animal vaccinated for rabies and make sure to get certification and documentation after ALL tests and vaccinations of any kind.
Make sure your pet is more than 3 months old prior to these tests.
Six months before arrival:
At this point, your pet will need to have a RNATT test performed. Generally, this should take place two weeks after the rabies vaccination.
Make sure to communicate with your vet that the test is being done due to relocation to Australia.
The results and accompanying certification will need to be sent to a lab approved by the Australian Government.
Before this test and any further ones, you'll need to have your pet's microchip scanned for recording.
After the results have been received, the pre-departure quarantine period will begin and you should also start applying for the import permit to Australia for your pet.
If you are bringing your dog, about a month before you leave, you should have additional tests done by your vet. Always ensure that your animals' microchips are being scanned prior to having blood drawn.
Last minute preparations:
10 days before you and your animal leave you must ask your vet for a health certificate, which basically says that your cat or dog is ok to fly and is in good health.
These last few days prior to departure are very important for your pets. They will need to be treated for internal parasites and external parasites at least 3 days before their flight.
At the final vet exam from an accredited clinic, you should get a completed Vet Certificate A and an international health certificate as well (APHIS form 7001).