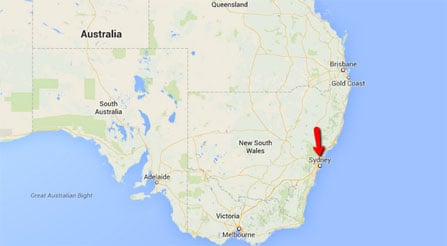 As one of the most established international moving companies here in the US, Schumacher Cargo has helped move a lot of our Aussie clients from the USA back to Sydney over the years.
Sydney is a fast paced and lively city with one of the most beautiful harbors in the world. In terms of it's appearance, the opera house is probably the most recognizable structure worldwide and it embraces the harbor with its elegance and statuesque presence.
It's just one of the many things to look forward to when you move to Sydney from the USA, which is something everyone should try do once in their lifetime.
Facts About Sydney
It's the largest city in australia encompassing 4,689 sq miles and has a population of 4.8 million people
Sydney has the highest percentage of people that use public transportation among other australian cities
The city is the 12th most expensive in terms of property on a sq meter scale
Sydney has the third largest fish market in the world!
Can Anyone Move to Sydney?
The Australian immigration dept has a very structured and specific test that you must pass in order to be considered for a visa to live and work in the country.
It depends on your status and if you are a returning citizen or not. If not, you must apply for a visa through the points system to see if you qualify.
Please see the Australian Governments immigration website.
Transporting Your Household Goods
Relocating overseas with personal effects from home may sound like a daunting task, however we make it simple. You select your service, tell us how much you want to ship and we take care of the rest.
In the case of those moving household goods to Sydney, chances are that your effects will have a direct shipment from the U.S.(Los Angeles usually).
*Other Schumacher Cargo locations include Houston, Savannah, Miami and New York.
Additionally, depending on which shipping service you select your shipment could enter Australia at one of the following ports:
Adelaide
Brisbane
Melbourne
Fremantle
Once your shipment arrives, if you selected our consolidated container moving services then your goods will be taken from the port to a local warehouse for unloading and then delivered locally by our trusted agents.
On the other hand, if you transported the goods from home to Sydney using a sole container then your household effects could go straight from the port to your door.
Bringing a Vehicle
If you are a returning Australian citizen or are moving to Sydney on a working visa, you can bring one car in on a one time only basis if you have owned it in the US for more than 6 months.
One way to prove this by having the title in your name for longer than the time required. You will also have to provide a current US ID.
For those who are importing the vehicle for sale, there are more regulations around this. Any vehicle over 25 years old is fine, and does not need a lot of organization.
Newer cars on the other hand are not so easy. They have to be converted to right hand drive, and conform to Australian standards.
This can cost up to and more than $25k, so ask your Schumacher salesperson for more information. And you will be subject to 9% GST on the value.
Written by Martyn Cohen
For further information on your global move to Australia, call and discuss your move today: 800 599-0190 // 562 408-6677