Schumacher Cargo Logistics transports hundreds of motorcycles each year to Australia from all parts of the US so it doesn't matter where your vehicle is located. With over 40 years of experience, we make shipping a motorcycle to Australia easy and handle every step of the move.
Read our guide below on how to ship a bike to Australia and start your international shipment today!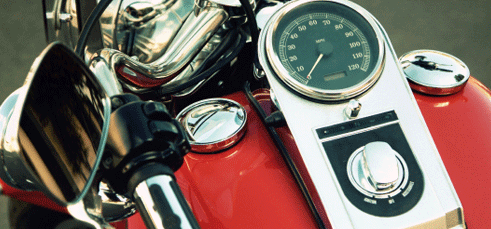 How to Ship A Bike to Australia with Schumacher
If you want to ship motorcycles to Australia from the USA, you've come to the best resource. Once you start your shipment with us, we take care of all the major steps from beginning to end.
Methods for Shipping Motorcycles to AU
Domestic Transportation
Our pickup services can reach you from any one of our five warehouse locations and there are a few different options for shipping a motorcycle to Australia. Each one has its benefits and each method suits different types of shipments better. Alternatively to reduce costs, you can drop off the motorcycle at the warehouse yourself.
Overseas Transportation
The three methods that we use to transport motorcycles are container services, roll on roll off, and airfreight.
As a general guideline, if you are shipping multiple motorcycles to Australia, containers are ideal. They're also better if you are taking additional items and moving household goods.
Our company offers consolidated motorcycle shipping. This is cost effective so instead of paying for an entire container, you ship your bike to Australia at a much cheaper rate.
Transporting motorcycles to Australia with the roll on roll off service is more practical and cost effective for individual bikes.
Airfreight services for motorcycles are the fastest way to get a bike to Australia but they are also the most costly. Motorcycle shipping with airfreight also requires special crating.
How Much Does Motorcycle Shipping to Australia Cost
The cost to ship depends on your particular shipment. Each order has a different price because of factors such as origin, shipping method, and services needed. For example the cost to ship a bike to Australia from LA will be very different than from NY. For this reason, our representatives create custom quotes for each of our customers.
To get your custom quote, fill out our online quote form
Schumacher Quality
Regardless of the method used, Schumacher's professionals handle every bike like it was our own. No one competes with our customer service and handling.
Customers receive updates and photos of their motorcycles at each stage up until they delivery to their destination in Australia.
Importing the Motorcycle into Australia
Motorcycles are handled the same way as car and other vehicle imports when it comes to the import process. Importing a motorcycle to Australia is not difficult, but all steps need to be followed.
Your motorcycle needs a vehicle import approval prior to shipping overseas to Australia. After receiving the approval, individuals need to submit an import declaration. In the cases where it applies, you'll need to pay the standard duty and goods and service tax to get your motorcycle into Australia.
Registration Page for the VIS
The goods and service tax on motorcycles is 10% of the motorcycle's value and the standard duty is 5%.
Lastly, after arriving you with your motorcycle you will need to have the bike inspected by the DAFF. Make sure to arrange this inspection prior to arriving. The good news is that our motorcycle transport service to Australia takes care of all the necessary paperwork and preparations. The only things you'll be responsible for are the customs and duty charges.
More Resources
Start your motorcycle shipment to Australia by filling out our Online Quote Form
For any questions regarding the above, call in at US 562 408-6677 or Toll-Free 800 599-0190
SCL Australia International Motorcycle Shipper Rating