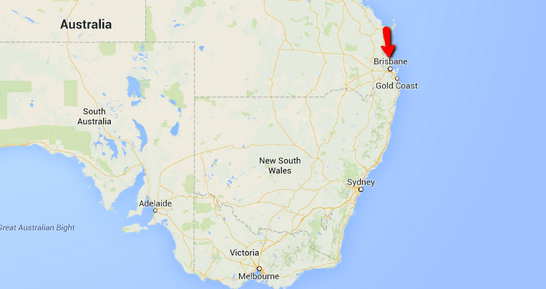 It has a cosmopolitan city, the sunny gold coast and some of the nicest coastline in Australia. Moving to Brisbane from the US can be daunting for most people, as we end up juggling our work life, family and mental anguish of moving from one country to another.
However, we can make it a very easy process for you, as we have done it so many times already.
From our warehouse location on the west coast, it's just a short sail across the pacific and it's one of our busiest destinations meaning that we have shipments leaving every other week.
*Schumacher Cargo has locations in Los Angeles, Houston, New York, Savannah and Miami.
---
What We'll Need to Help Move Your Household Goods to Brisbane
Being prepared and covering everything in detail not only improves the turnaround time but helps to avoid any unforeseen delays.
We will need a detailed itemized list of all the goods you wish to ship. Once we have this, we can determine the square footage of your cargo, and workout the costs.
Depending on which international moving service you select, we'll need a pick up address so that we can pack and wrap your furniture and household goods.
Having all the items you are moving organized will really help with the packing and wrapping so that we'll be able to move everything you want exactly when you want.
Once your shipment arrives at the port, it will first undergo inspection and after passing customs clearance, the household goods will be transported from either the port to your door or first to an unloading warehouse that way your goods can be prepared for local delivery by van or truck.
Or course, if you are moving to Brisbane well before your household goods and are settled in, clients always have the option to pick up their belongings and personal effects themselves.
---
Bringing a Car With Household Goods?
This questions comes up quite a bit and Australia has very strict bio and agricultural regulations for vehicles entering the country.
Those relocating to Brisbane can bring one car in on a one time only basis if the following qualifications are met:
Returning australian citizen
Vehicle was owned in the US for period longer than six months
Title needs to be in your name (6 months before still applies)
You will also need to supply a current US ID as well as customs clearance forms.
Make an educated decision about your move by asking us for a competitive quote and advice on your overseas relocation.
Request your free international moving quote today!