Car Shipping Services to Spain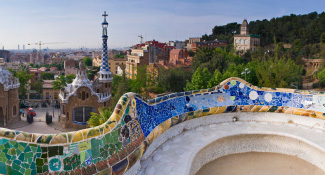 Shipping your car to spain is easy, but you should still familiarize yourself with the rules and regulations during the moving process to Spain. Most US manufactured cars are accepted into Spain but they may need to have some conformity procedures happen before you will be allowed to register and insure the vehicle.
We have agents in Spain who can help with all your import documents and assist with any issues you may encounter upon entry.
Importing Motor Vehicles into Spain-Important Things To Know
Returning Spanish citizens can bring in their own private car without paying taxes and duties once they can prove they owned it in the US for more than 6 months.
If you are not an EU or spanish citizen, you can bring your own person vehicles into Spain for your own use for up to 6 months a year with paying any duties
Cars being imported for sale are subject to 21% tax
There is an annual road tax that is paid to your local city authority eay year between March & May
8 Reasons to use our Car Shipping Services to Spain
Nationwide Pick Up services by; Open or Enclosed Carrier
Our own warehouses in 5 locations in the USA
Our own loading crews to handle your car from start to finish
Our own Ocean Freight contracts with the major steamship lines
Sole use container services go to all ports in Spain including; Stavanger, Barcelona, Valencia & Cadiz
Direct Service as well as transshipment service options available
Dedicated, Professional, Experienced Automobile handling warehouse location and people in Barcelona
Marine Insurance coverage with multiple deduction options
Weekly Consolidated Container services via Barcelona to;
Madrid
Seville
Granada
Toledo
Segovia
Valencia
Alicante

Auto Taxes on Vehicles in Spain:
All vehicles have a tax, regardless of their license plates or country of origin. Mopeds under 50cc are also taxed, and you'll be issued the relevant tax certificate from the local SUMA/Ayuntamiento (Town Hall).
Additionally, you must have valid insurance on the vehicle and have paid the current road tax mentioned above. That cost will vary depending on the make and model of your vehicle but it generally falls between 40 and 85 Euros. That tax must be paid every March and to avoid a late fee of 20% plus interest, make sure you pay it on time.
For further information on any of above service options, please call and discuss your shipping needs with one of our Car Shipping Specialists at: US Tel: 800 599-0190 // 562 408-6677
Written by Damien Shields