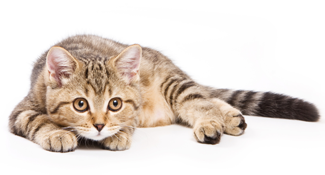 Attention: The following information should be used as a general guideline. Requirements for each country can change frequently so make sure to contact the proper authorities before you travel to Italy with a pet.
Pet Travel and Relocation
Relocating to a new home in Italy doesn't mean that you have to leave your pets behind. It does mean that you have a plan a little more though.
Some of the things that you will need to have done well in advance of moving your pet(s) to Italy include obtaining a valid form of identification each animal, vaccination and the proper travel arrangements.
These are broadly defined steps and each part of the process will take a lot more time than it takes to book you and your pet's flight, so don't procrastinate. Animals must also be at least 3 months old to enter Italy.
Identification for Your Pet
This should be the first step for anyone bringing their pet to Italy; whether you are moving, traveling or just passing through. In the latter case, it will be important to apply for an EU pet passport once in Italy.
Pets need the identification taken care of first because vaccinations and treatments must match the animal's specific transponder code. This is done with a microchip implant.
Certificates and Documentation for Italy
All the certificates and documents needed to move a pet to Italy must be completed and authorized prior to departing. These forms include:
Certificate of rabies vaccination

Record for your animal's microchip implant

Veterinary certificate from an accredited vet (same as EU vet health certificate)

Endorsement from the authority in the States (APHIS/USDA)

International health certificate
With the last one, you should ask your vet ahead of time to make sure they have them available because there is only a 10 day period where it's valid. So it needs to be 10 days before your pet arrives in Italy.
Transporting a Pet
When your pet travels to Italy, they must be inside an approved container. The standards for such containers are laid out by the IATA.
Check with whichever airline you are considering shipping your pet, as their specific guidelines may be different.
Written by Damien Shields