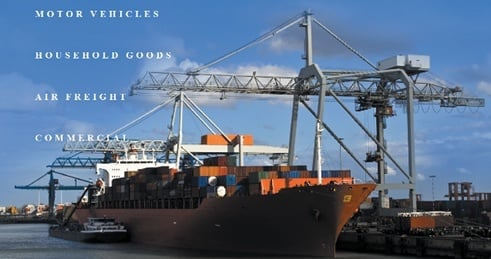 Shipping from the U.S. to Italy
Italy has a more than 7000 km of coastline and its position in the center of the Mediterranean makes it a dominant point for international cargo shipping and transport services by both air and sea into Europe from the south.
The country is also composed of 15 regions or states and 5 autonomous regions. The autonomous regions all have a greater number of residents who speak either German, Slovene, French and Italian.
Each state may have additional language requirements for import documentation, so be mindful.
Where do Your Goods Need to Go?
Italy has 7 main port destinations which include Genoa, Augusta, Cagliari, Livorno, Taranto, La Spezia, and Venice. However, our primary shipping routes from the U.S to Italy go through Genoa, La Spezia and Livorno.
These ports are in the northern part of the country allowing quick access for those moving or shipping items to Milan and other Italian cities in the region.
However, for those who need assistance shipping to central and southern Italia we also can arrange for additional transport services from one of the locations above. Some of the major destination cities in Italy are:
| | | |
| --- | --- | --- |
| Rome | Venice | Florence |
| Milan | Naples | Verona |
| Turin | Bologna | Genoa |
Types of Goods You Need Shipped
Schumacher can ship just about anything from the U.S to Italy, whether it's a single crate loaded with household goods or a container transporting a classic muscle car to Milan. The country has a lot to offer both for expats relocating here and those who want to visit Italy for leisurely travel.
Our additional shipping services include:
Motorcycles and other personal vehicles
Pet transportation
Country Facts for Italy
Italy is roughly the size of Arizona and it's shaped like a boot.
It is 6331.78 miles from Los Angeles to Rome.
Rome is actually further north than New York City
Written by Damien Shields