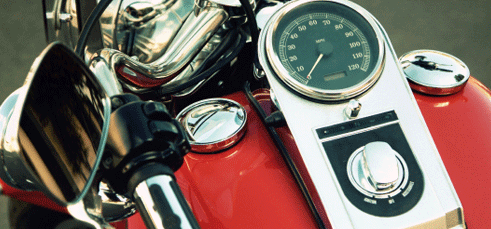 Shipping a motorcycle to Italy involves similar processes, in terms of import guidelines, to shipping a car to Italy. It's obviously cheaper than a car, but we also offer customers different options.
For those considering a ride through Europe, Italy is actually home to some of the best routes and scenic roads for motorcycle riders.
Northern Italy is great for routes through the Alps and the coast is just as alluring. It's one of the reasons a lot of motorcycles are imported to Europe each year.
In addition to Harleys and street bikes, we also ship scooters, trikes and other personal vehicles to Italy because they're popular forms of transport on the overcrowded small roads.
Motorcycles: Airfreight vs. Ocean Freight
There are quite a few different methods used by motorcycle shipping companies, however, the three that we use for transporting motorcycles to Italy include air transport and two different methods for ocean freighting.
Motorcycle shipments to Genoa, Rome or another Italian city using airfreight are definitely the quickest option but at a much higher rate.
Shipping a motorcycle to Italy via ocean freight involves lower rates but takes longer, whether you are shipping the bike using Roll On Roll Off or a container service.
Sole containers are better when extra room is needed to move household goods and crates to Italy with the motorcycle. If you are just shipping a single motorcycle to Italy, the Roll On Roll Off service is better.
You can also lower the cost by sharing a container with others. The majority of our clients choose to go this route.
How Long Does it Take to Ship a Motorcycle to Italy?
Using the airfreight, it is possible to have your bike in Italy within a week. When transporting your bike with an ocean carrier, it can range from 12 days to over 30.
Ocean times depend on whether you are shipping a motorcycle to Italy using an individual or consolidated container, how quickly we can have it picked up and delivered to one of our warehouses and which U.S port the bike is leaving for Italy from.
Written by Damien Shields