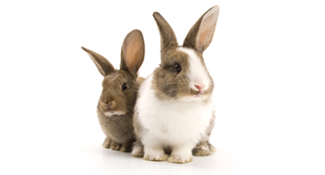 Attention: The following information should be used as a general guideline. Requirements for each country can change frequently so make sure to contact the proper authorities before you travel to Turkey with a pet.
Prior to Your Pet's Travel
The process of importing a pet into Turkey is straightforward. In most cases, the same rules for the EU apply to moving pets to Turkey.
So this includes approved identification, medical treatments and documentation from a government recognized veterinary establishment.
After you have taken care of the microchip, vaccinations and obtained approval from the UDSA, your pets will need to be isolated for 30 days before they travel to Turkey.
Upon Arrival
Pets are always inspected multiple times in Turkey. The first inspection a takes place on arrival either by a veterinarian at a border inspection point or port/airport.
Your pet will then need to be examined after you arrive at your final destination.
Once you arrive in Turkey, there will not be a quarantine period if your dog or cat has undergone the required treatments and passes the inspection.
All pets are imported and enter Turkey through designated MARA customs gates at the different seaports and airports.
There are no exceptions and you will have to make travel arrangements for yourself around these. There are 29 in Turkey.
Documents for Pet Travel to Turkey
The three most important items to have at all times when traveling internationally with a pet are:
Identification-the microchip for pets and a passport for owners

Rabies and other vaccination certificates

International veterinary health certificate
Without anyone of these three, pets may be exported back home or quarantined at the owner's expense.
Written by Damien Shields