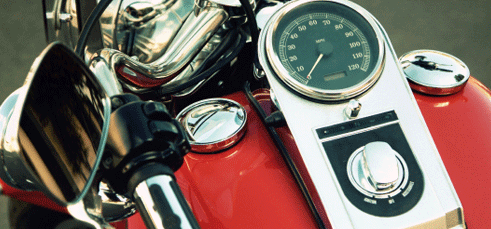 There are a number of steps to be done before shipping a motorcycle to Turkey and a lot of red tape for individuals. If you are considering doing it, let us help.
Schumacher Cargo Logistics has being transporting motorcycles for more than 35 years and we have extensive experience dealing with customs.
Other than Harleys and street bikes, there are other types personal vehicles that we can ship to Turkey. They include ATVs, scooters/mopeds, classic or vintage motorbikes and pretty much everything else with two wheels.
Transporting a Motorcycle to Turkey
The process of transport begins with delivery at one of our warehouses. If you prefer to have it picked up or you're located too far away to drop it off yourself, we also have our own pickup department.
Whenever we ship a motorcycle to Turkey, we recommend using our consolidated container service. It's ideal for anyone looking for the most competitive rate.
With this method, they are transported with more bikes, additional cargo or a combination of the two in a container bound for Turkey.
However, some individuals might be relocating to Izmir or Istanbul and want to ship their motorbike with household goods and personal effects. In this case, you could easily book your own 20' container.
Motorcycle Import Rules
Importing a motorcycle to Turkey is a bit tricky and although our agents can handle every step, there are some basic things you should be aware of.
Motorcycles only be imported after receiving a special document from the Touring and Automobile Club of Turkey for temporary use.
The most important documents for this are:
A certificate for conformity and safety
Proof of temporary residence
Proof of ownership
For Turkish citizens shipping a motorcycle to Turkey they previously exported, than the process will be different.
Duties and Taxes
There are a lot of fees involved during the import process. You can expect to pay the following:
Fees to apply for temporary entrance with the TTOK.
Security deposit (if the import is temporary)
Customs fees.
Eventually insurance and taxes on your bike.
Written by Damien Shields