Shipping to Turkey from the US
Our international shipping services to Turkey include air and ocean freight. With more than a decade of shipping goods to the country under our belts, we understand that the process can be stressful; whether you are shipping your car to Istanbul or moving your home from the US to Ankara.
Read our page below on how to ship to Turkey and start your international shipment today!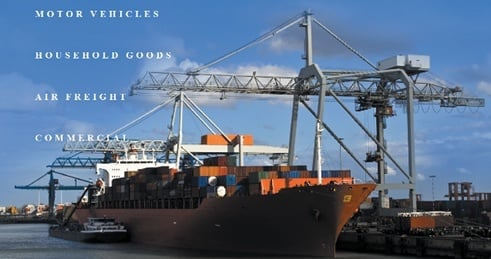 How to Ship to Turkey with Schumacher
If you are looking to ship to Turkey, you've come to the best resource. With over 40 years of experience, Schumacher has developed the processes to streamline international shipments. A few of the things you should have in mind are the type of good, origin in the US, and destination in Turkey. Using this info, we can begin to work with you on completing your shipment.
Items You Need Shipped to Turkey
No matter what goods you need shipped to Turkey, we can take care of them and make sure that they arrive at their destination just the way you handed them over to us.
Our list of shipping services to Turkey includes the following:
All vehicle types
Entire Household Moves
Partial Household Moves
Furniture
Motorcycles
How Much Will My Shipment Cost?
The exact cost of your shipment depends on more than one factor. We will need to know what you are shipping, the time frame in which you need your items picked up and delivered in Turkey and many other vital bits of information in order to give you a competitive and accurate quote on the costs.
As soon as we receive all the information on our end, one of our representatives will contact you and go over everything regarding shipping your cargo internationally to Turkey.
Fill out our Online Form for a free quote to ship to Turkey
Major Destinations
Ankara
Antalya
Izmir
Istanbul
Izmir also has its own port and direct access to large cities such as Ankara that are located further inland.
More Resources
To start your shipment, fill out our Online Quote Form
For any questions on any of the above, please call in at US 562-408-6677 or Toll-Free 800-599-0190
SCL Turkey Shipping Review