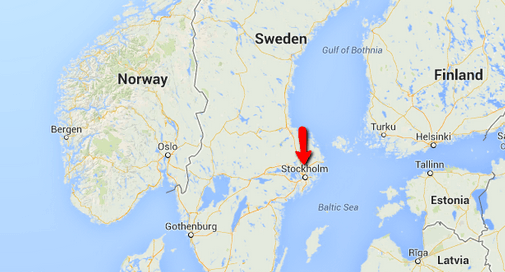 Have you decided to take the next step and move overseas to Stockholm? It can be a big step for anyone relocating from the US and although the process is sometimes easier said than done, it is one of the most unique cities in all of Europe.
Stockholm is Sweden's biggest city and the majority of international expats in the country can be found here both as a result of work relocation or a desire to balance scenery with the practicality of living in an urban city.
Regardless of why you are moving to Stockholm, our overseas relocation services can help streamline the process starting with pickup and packing, U.S. customs clearance and even unloading and delivery to your new home as part of our door to door service.
---
Relocating With Household Goods
When moving overseas and shipping your household goods, our goal is to take the stress out of the move from pickup to the point of delivery to your home.
Most household goods and personal effects that you are going to bring will be shipped via a container service.
Chances are that if you are moving household goods to Stockholm, your container will use the port of Gothenburg, as it is one of Sweden's busiest ports.
There may be options for a direct shipment to the port of Stockholm, but that is something that can be discussed with your moving specialist during initial consultation.
*Schumacher Cargo has locations in New York, Los Angeles, Houston, Savannah and Miami.
---
Major Districts in Stockholm
Those that are familiar with the city already know that it is composed of 14 islands and there are multiple districts that make up the city.
Norrmalm
Sodermalm
Kungsholmen
Rinkeby-Kista
Alvsjo
Ostermalm
Usually after your shipment arrives, it can take up to a week before it is delivered from the port or one of our agents warehouses.
Some of the factors which affect this include customs, service selected, and in the case of those moving to Stockholm, final destination because there are numerous islands.
---
Registering
There are countless scenarios and requirements depending on where you are relocating from. The following requirements should serve as a guide for those moving to Stockholm from the US.
Even before arriving you will want to plan out when you are going to take care of registering. First you'll need to register with the Swedish Migration Department.
The local office is located at:
Migrationsverket
Pyramidvägen 2A
169 56 Solna
Sweden
The second step is obtaining your "Personnumber" or Personal Number. You can only do this after obtaining your residency permit and it is primarily for tax purposes.
---
Transportation
Stockholm has a very efficient public transportation system that is comprised of various bus lines, trams, metros and some ferries.
It's fairly affordable both in the city center and when it comes to transport to and from Stockholm's Arlanda Airport.
Depending on the method you use, bus, taxi, train, etc, it can take between 30 min to 1 hour to get into the city center.
Written by Martyn Cohen