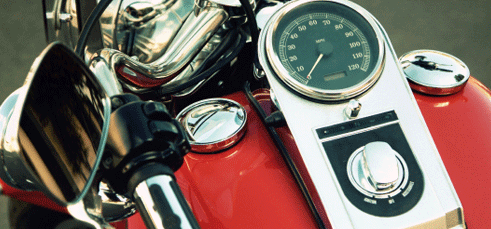 If you're looking to ship a motorcycle to Sweden, Schumacher Cargo Logistics can help. For more than 40 years, we have been transporting all types of motorbikes and vehicles to Sweden.
These include cruisers, dirt bikes, ATVs, mopeds/scooters, classic bikes and many others. No matter what kind it is, our specialists and agents can ensure a smooth transport.
Ship a Motorcycle to Sweden
One of the first steps when shipping a motorcycle internationally is determining whether your make and model is even eligible. This can be done by contacting the manufacturer.
Sweden doesn't currently have specific bans per se, but it is important that every bike meet the road transport and conformity requirements.
Our agents and transport experts can assist with this and other matters of documentation and paperwork for customs clearance.
Shipping Options
There are a few ways for shipping a motorcycle to Sweden from the U.S. They include ocean freight and airfreight. The most economical option is to ship it via ocean freight.
We recommend using a consolidated service for overseas transport. It may not be the fastest, but you'll receive a much better rate and have a few options.
Motorcycle shipments to Sweden spend about 14 days on the water from either of our east coast departure ports. Ocean times for those shipped from the west coast can take up to 4-6 weeks.
If you ship a motorcycle to Sweden with Schumacher, you'll also have the peace of mind knowing that you can use our online tracking to see your bike at each stage of transport.
Export and Import
Depending on your preference, Schumacher has both door to door and door to port services. So we can pick up your motorbike in the U.S and deliver it to your new residence in Sweden if needed.
At both ports, departure and arrival, our agents handle the paperwork and deal with clearance as mentioned. We always recommend making copies of important documents just in case though.
For those shipping a motorcycle to Sweden with our ocean services, the bike(s) will arrive in Gothenburg. This is the main container port and the point of entry but transporting bikes to a further destination can also be coordinated.
Duties and Taxes Payable
Those moving to Sweden permanently or for a longer period of time won't have to pay duties and the VAT on the motorcycle if it's over 18 months old and you have owned it for more than a year.
You'll need to supply a declaration and notify the Swedish transport agency if you are claiming it as part of your personal goods.