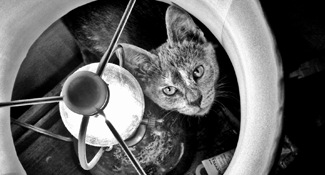 Attention: The following information should be used as a general guideline. Requirements for each country can change frequently so make sure to contact the proper authorities before you travel to Norway with a pet.
Pets Introduced into Norway
Norway has many similar rules and regulations to the EU regarding importation of personal pets. Regarding identification, the laws are identical.
There is however differences for vaccinations and treatments your pet must receive prior to being relocated to Norway.
The main reason for the preventative measures for pets entering Norway is the fact that it's one of the few countries that has no known presence of rabies. You can understand then that they are very strict.
Steps for Importing Pets
Implant microchip
Rabies vaccination
Obtain veterinary certificate
Tapeworm treatment
Get USDA approval
Receive EU vet health certificate
Vaccinations and Implanting Microchips
The vaccinations required for pets traveling to Norway will vary whether it's a dog or cat, although all animals must have their first vaccination for rabies at least 21 days in advance.
The other diseases that pets are vaccinated for prior to being imported to Norway are specific to species.
Norway's pet importation laws differ regarding the additional treatment for tapeworm. It too hasn't been found in the country. Your dog or cat must obtain tapeworm treatment from an approved Vet.
They have to be treated against tapeworm within 24 to 120 hours of arrival on Norwegian soil and the medicine they are treated with must contain praziquantel. There are no exceptions for dogs.
Pets traveling to Norway require microchips. They are essentially the animals' passports and ID cards. It's a way to identify each pet and keep track of their medical records. ISO 11784 or 11785 are acceptable.
Giving Notification of Pet Arrival
After receiving endorsement for travel to Norway, you will need to notify the Norwegian Food Safety Authority a minimum of 2 days before the date of arrival.
Once you and your pet have arrived in Norway, they will be inspected by a veterinarian. Always carry the original documentation and make copies just to be safe.
Written by Damien Shields