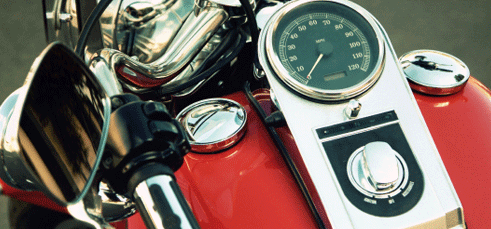 Schumacher has been shipping motorcycles to cities across Norway for over 20 years. Every year, we help individuals from the U.S ship their Harley Davidsons and street bikes here for relocation purposes and recreational travel.
One of the most important things to do is make sure that your bike is in good hands. We handle every motorcycle like it's our own. In addition, our company is fully bonded, insured and secured.
Getting Your Motorcycle Ready for Norway
Like every country, Norway requires that all motorbikes imported meet certain conformity requirements.
This applies mostly to emission standards, noise and lighting. We will also need to make sure you have valid insurance and plates prior to the motorcycle leaving for Norway.
When shipping scooters, ATVs, street bikes and all other personal vehicles, they cannot have a lean on them and you must have the original title.
Shipping a Motorcycle from the U.S to Norway
We offer a few different services for transporting motorcycles. Our ocean carriers transport them via container from one of our warehouses here to Oslo and we also offer airfreight.
Shipping a motorcycle to Norway inside a container is cost effective. We specialize in consolidated services meaning that your bike shares a container with other shipments.
If you are moving to Norway, you can also book an individual 20' container. That way your motorcycle and goods can travel together.
Import and Export
Norway allows bikes to be imported duty free and without paying the VAT or registration tax if you are shipping a motorcycle to Norway for temporary use or only staying a short time.
You'll have up to a year to re-export it back to the U.S under this law or you will have to pay import duties and the registration tax.
Our experts in Norway handling motorcycle shipments will assist with the post arrival process. This includes supplying customs with the appropriate documentation among other steps.
After leaving from one of the U.S ports, motorcycles are carried to Oslo but we can also help with further transportation and even deliver your motorcycle to additional destinations.
Reasons to Take Your Bike
Most people wouldn't think it, but Norway has some of the most scenic routes for touring enthusiasts in Europe. Some top roads to mention routes include the glacier passes, the island of Runde, the Trolls Ladder and Geiranger Fjord.
International tours actually frequent these routes and people ship their motorcycles from all over the world. There's also paid tours which often include accommodation and meals.
Written by Damien Shields