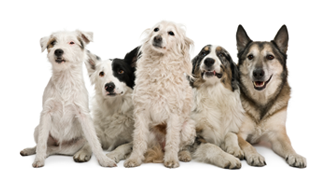 Attention: The following information should be used as a general guideline. Requirements for each country can change frequently so make sure to contact the proper authorities before you travel to Denmark with a pet.
Bringing Your Pet to Denmark
There are three important requirements that your pet or pets must comply with before relocating to Denmark.
Have the proper identification

Valid rabies vaccination

Veterinary certificate from an accredited clinic or vet
Obtaining a microchip
In order to be identified legally in Denmark your pets must have a ID microchip implanted. This is not only for identification reasons but also to ensure that the animal has undergone the mandated tests.
The standard ISO 11784 microchip your pet will need for Denmark and the rest of the EU costs around $40.
Getting the Veterinary Certificate and Rabies Vaccination
Before any testing or vaccination your pet must have a microchip. After you have had all the vaccinations completed for your dog or cat, you will be issued a certificate.
After your animal has successfully received vaccinations, it'll be issued a veterinary certificate. The veterinary certificate will need to be with your pet as soon you enter Denmark.
Make sure that your vet has the authority and is recognized by the government as an accredited location to receive vaccination and approval.
Notifying the Inspection Post
Before you travel or move with your dog or cat for Denmark, everyone is required by law to notify the border inspection post prior to arrival.
You should include basic information about yourself and your pet, where you are coming from and the flight number along with arrival times. This notification must be 24 hours prior to arrival.
There are only three border inspection posts that your animals can enter through. These are located at the Danish airports of Copenhagen, Kastrup and Billund.
If you are coming from the U.S, then the maximum number of pets you can bring is five. Anything over this amount and you will fall under the commercial importation regulations.
After you arrive at one of the three airports in Denmark, your pet will be inspected to ensure that it has the proper identification and documentation.
Written by Damien Shields