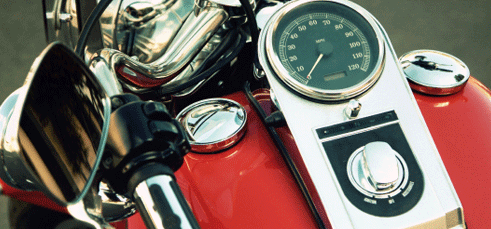 For more than 20 years, Schumacher Cargo Logistics has been transporting motorcycles to Denmark and the surrounding areas. There is no reason that you should have to leave your Harley Davidson, touring bike or street bike behind.
Shipping a motorcycle to Denmark definitely involves preparation, but it's worthwhile whether you are moving to a city in Denmark or just want to ship it for temporary use.
For those that decide bring their own, it will definitely be cheaper than purchasing a new one after settling in. The reason is that there is such a high tax on new bikes and other personal vehicles.
Our motorcycle shipping services to Denmark also cover scooters, trikes, quads, ATVs and classic/vintage bikes.
Let Schumacher Ship Your Motorcycle
Other than our years of experience, we also offer competitive rates to Denmark, different transport options and multiple shipping locations.
Motorcycle Shipping Options
Getting your motorcycle to Denmark can be done using three different services. They include airfreight, transport via sole container or inside a shared container.
Shipping a motorcycle to Denmark using one of our steamship lines will take longer for delivery but shipments on the water are much cheaper than air services.
Using air freight to transport your motorcycle will be faster but as we mentioned, the associated costs are much more and they need to be crated prior to loading.
How Long Does it Take to Ship a Motorcycle to Denmark?
Times on the water and turnover rates with the airlines can change suddenly but we do our best to make sure our quote times are met.
Individuals shipping a motorcycle to Denmark from the east coast via ocean container can expect it to arrive at the port destination in Copenhagen or Aarhus in around 14 days.
However, travel times from our west coast facility generally can take around 30 days. If you we're transporting a motorcycle with airfreight, then there's a good chance in can arrive within 7 days.
Denmark and Motorcycles
Like many other countries in the EU, Denmark offers enthusiasts the chance to experience amazing roads and see something completely different from the landscape in the U.S.
There are even organized rides in upwards of 1,500 miles that show you everything from castles to small traditional Danish towns all the way from Aalborg to Copenhagen.
Written by Damien Shields