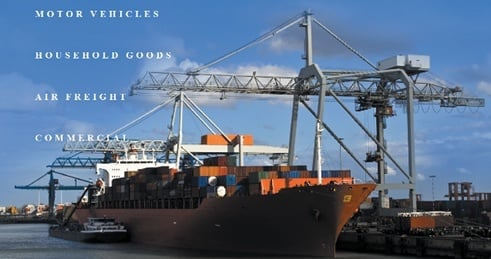 Overseas Shipping to Switzerland
International cargo bound for Switzerland is slightly more complicated than for other European countries due to its geographic location. It's landlocked by France, Italy, Germany, Austria and Liechtenstein.
Because there are no direct seaports in the country, goods are transported to their final destination in Switzerland mainly through rail and truck service with the one exception of the Rhine River waterway into Basel.
The kinds of goods you are shipping with us will dictate which route your cargo will take to its final destination in Switzerland.
Types of International Shipments
Most cargo shipments from the U.S to Switzerland that we make handle two types of commodities: moving personal effects and personal vehicle transport.
Our specialists and agents will be happy to assist you if you need your shipment transported onward to a different destination in Switzerland.
Additionally, if you need other items shipped internationally from the U.S to Switzerland, we also ship classic vehicles, motorcycles, boats, and pets.
Distance from Basel to other Major Swiss Cities:
Basel to Zurich – 86.2 km(54 miles)
Basel to Berne – 98 km(61 miles
Basel to Geneva – 253 km(157 miles)
Where Are You Shipping From in the U.S?
Our international shipping services include multiple warehouse locations across the U.S. We'll first arrange to have your cargo picked up and taken to one of them and then loaded for its Swiss destination.
So whether you need to get your effects to Switzerland from the Midwest, East or West Coasts or the South, Schumacher will make it easy.
Written by Damien Shields