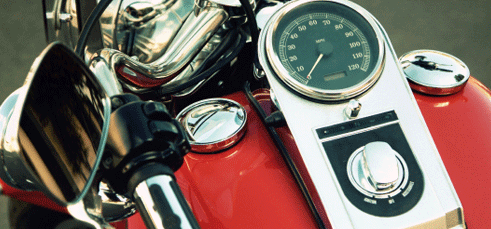 We've been helping people ship their motorcycles to Singapore for the past 30 years. Whether it's for leisurely reasons or for a household relocation, Schumacher has the experience to make the process as stress-free as possible.
We operate from all across the U.S and use departure ports on the east and west coasts, as well as well as the gulf. Additionally, we have multiple ocean carriers leaving for Singapore each month.
Steps Prior to Shipping Motorcycles to Singapore
Because of the amount of preparation it takes shipping a motorcycle to Singapore, we always recommend starting the process well in advance.
Once Schumacher has got all the information, either from speaking with a specialist or from our online form, we can have bikes picked up from any location in the U.S.
Depending on where in Singapore you want to ship your motorbike, we offer both door to door and door to port services.
From the moment it arrives at one of our international shipping locations to the time it reaches its destination in Singapore, our customers can even track their motorcycle online with our portal.
Types of Motorcycles
There are a many different types of motorbikes that we can ship as long as they meet the import requirements and road standards. They include:
Cruisers like Harley Davidsons and Indian Motorcycles
Street bikes
Scooters/Mopeds
Dirt bikes
Importing a Motorcycle to Singapore
There are strict guidelines for anyone shipping a motorcycle to Singapore or other type of vehicle. If the motorcycle is more than 3 years old it cannot be imported unfortunately.
Some of the items needed to prepare the bike for transport include the original title and proof of ownership, identification, registration, documents showing it meets road standards.
Our experts will prepare everything for customs clearance and exporting and our agents in Singapore also take care of the paperwork for import and duties.
The normal duties and taxes applied to motorcycles shipped to Singapore are 12% for the duty and an additional 7% goods and service tax. The GST is derived from the cost, insurance, freight and the amount of the duties charged.
Written by Damien Shields