Shipments to Singapore from the US
Shipping cargo and other goods overseas to Singapore takes preparation. However, international services to this city-state have become more important and widespread over the past decade due to its attraction as an international destination for expats and those working overseas. Furthermore, Singapore has very strong links within international trade and thanks to its international port; it has become one of the most prosperous states in the world. The port of Singapore is actually the second largest in the world right behind Shanghai.
For those shipping cargo to southeastern Asia, there is a very high chance that your goods will make it through here. Singapore can also be utilized if items need to be transported to Malaysia or Indonesia, as the region is covered with small islands. For shipments to the southeast mainland, shipping to Hong Kong is a better option.
Read our page below on how to ship to Singapore and start your international shipment today!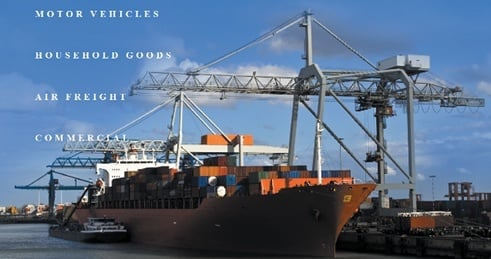 How to Ship to Singapore
If you are looking to ship to Singapore, you've come to the best resource. With over 40 years of experience, Schumacher has developed the processes to streamline international shipments. A few of the things you should have in mind are the type of good, origin, and destination. Using this info, we can begin to work with you on completing your shipment.
Goods We Can Ship to Singapore
Millions of containers filled with commercial and personal goods are shipped to Singapore and serviced every year. Schumacher makes hundreds of shipments each year to this port and the items that we ship vary.
Our international shipping services to Singapore include:
For those who are moving here and want to bring your pet or animal, the country has strict guidelines. Visit our page on pet transportation to make sure that your pet is both eligible and meets the requirements for pet travel to Singapore.
How Much Does Shipping to Singapore Cost
Calculating the cost of a shipment to Singapore from the US needs detailed information about the goods for accuracy. Many different factors affect the price such as the good or origin. For example shipping to Singapore from LA has a different price than NY with everything else the same. Since it can vary, our representatives create custom quotes for each individual shipment.
Fill out our Online Form for your quote on the cost for shipping to Singapore
Where Does Your Shipment Need to Go
Singapore is both a city and a recognized state. The entire country is about 3 times the size of Washington D.C. and it is located in the south of mainland Malaysia which makes it an integral point for international shipments into the area.
Cities We Ship to in the Singapore
We ship to many places across the Federal Republic of Singapore. Below are some of our most popular destinations.
A few of the major cities we serve in Singapore include Sentosa, Singapore, Clarke Quay, Boat Quay, and Little India. There are multiple other cities which may be your final destination. If you need your goods shipped elsewhere, our team can arrange for an alternative delivery.
If you don't see your town on the list, don't worry as we can arrange transportation with door to door service.
Information on Singapore
Singapore has a higher GDP than most developed countries.
Singapore is one of the most densely populated countries in the world.
The total length of all Singapore's roads could stretch from the city to Hong Kong.
Start Shipping to Singapore with Schumacher
To start shipping to Singapore fill out our Online Quote Form
For any questions on any of the above, please call in at US 562-408-6677 or Toll-Free 800-599-0190
More Reading
SCL Singapore Shipping Rating