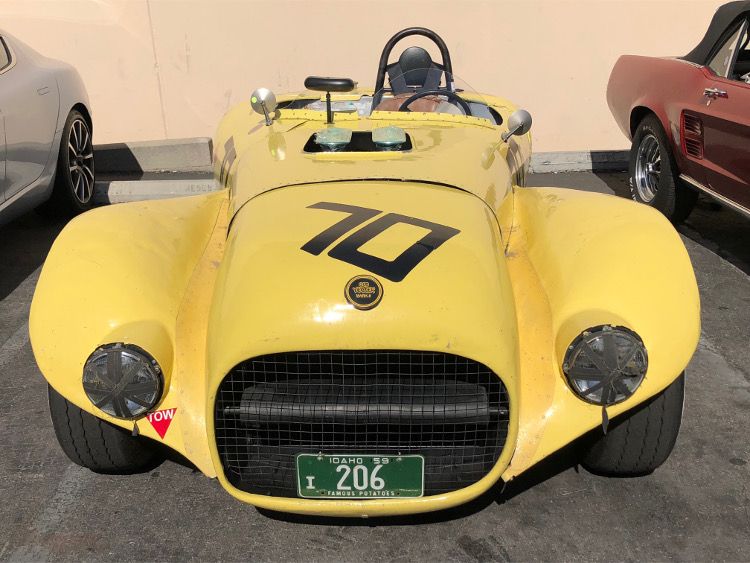 The Goodwood Festival of Speed is one of the most iconic events for motorsport lovers everywhere, and this year is the festival's 25th anniversary. They plan on recreating some of their best motorsport moments from the past 25 years and have dubbed this event "The Silver Jubilee."
Founded in 1993, the Festival of Speed is a premier hill climb event on the beautiful Goodwood House property. It has grown to include events such as a forest rally and the auto show, Cartier Style et Luxe. This year's festival takes place Thursday to Sunday, July 12-15, 2018 and for more information visit the Goodwood website.
This year, the Festival of Speed invited Dr. Ernie Nagamatsu and his legendary Old Yeller II to participate in the event. The car appeared in the festival two times previously in 2000 and 2005. This year the Old Yeller II will  be returning for its third appearance in 2018. Schumacher Cargo Logistics is proud to be shipping this car to England from the US through our professional air freight service.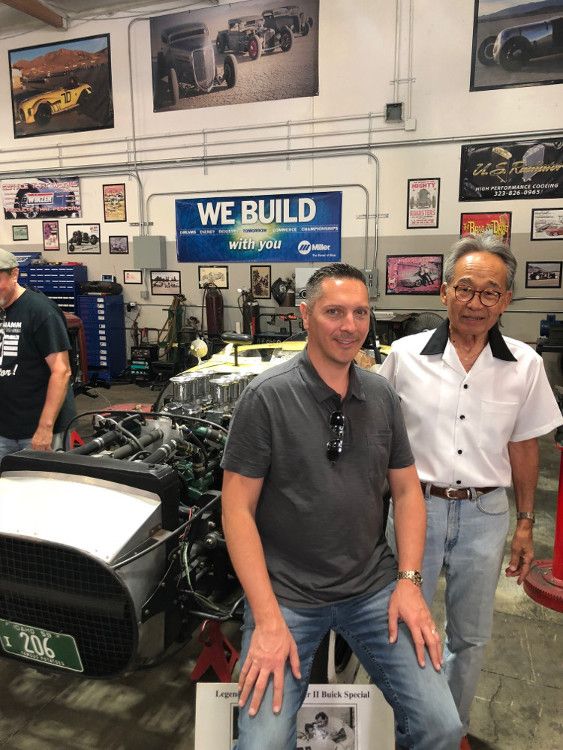 Ernie Nagamatsu and his Old Yeller Mark II
Dr. Ernie Nagamatsu DDS, now retired, is a legend in Los Angeles and has the spirit of a true cosmopolitan. He's practiced dentistry in LA for over 40 years, but his mastery goes beyond just his primary occupation. No skill seems to elude the doctor, with experience as a lecturer at USC, a collector of fine Asian art, a writer of an award winning cookbooks, and of course as a race car driver. He has won many awards and accolades racing the his current car, the legendary Old Yeller II.
The Old Yeller II was created by Max Balchowsky in 1959 for Hollywood Motors and is still being used to race today. There have been many drivers of the Old Yeller II, and in that list includes Max Balchowsky, Carroll Shelby, Dan Gurney, Bob Bondurant, Billy Krause, Bobby Drake, Paul O'Shea, and its current driver Ernie Nagamatsu. The car has gone through many owners in the past 60 years and finally became Nagamatsu's in 1991.
Since then, Nagamatsu has fully restored the Old Yeller II to its previous 1959 glory and brought it back into the spotlight of the automotive world. Don't forget to see him and Old Yeller II at their next stop: The Goodwood Festival of Speed 2018. For this event, they had to install a new engine into the car. This is due to it suffering an engine failure in its last race. In order to have more control over the timeline of this international shipment, Dr. Nagamatsu is using our specialty air freight shipping to bring his car overseas in the fastest way possible after the repairs are complete.
To learn more about Dr. Nagamatsu, Max Balchowsky, and the Old Yeller II visit their website at oldyeller2.com.
Shipping a Classic Car by Air Freight
Schumacher Cargo Logistics has over 40 years of experience shipping cars all over the world. Shipping classic cars internationally requires precision and skill to make sure the vehicle arrives in pristine condition and on-time. We offer a specialized air freight service for when a vehicle needs to arrive at its destination as fast as possible. Our Airfreight Division's goal is "To deliver a competitive advantage to each customer" and they provide our fastest way to ship internationally. If you need to move your goods overseas quickly, get your free air freight shipping estimate today.
See More of Our Interesting Shipments
Check out the some of our posts on the other interesting and crazy vehicles we've shipped over the years below.
Additional Photos of Old Yeller II