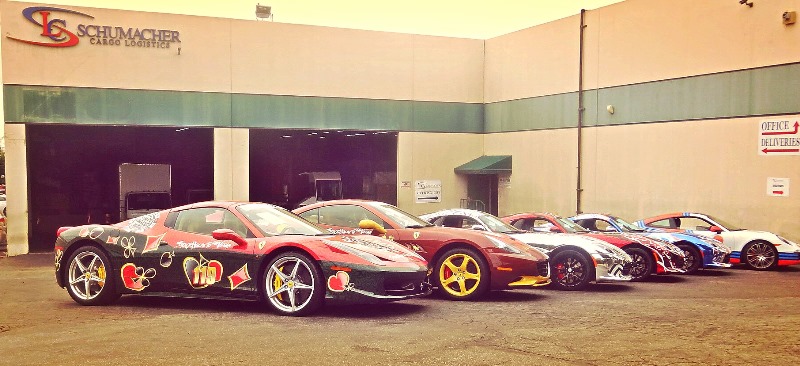 The Gumball Rally is a high octane international race from one side of the world to another. It started in 1999, and this year the race starts in Stockholm with a finish line in…. LAS VEGAS!!!
The participants are all usually high powered business moguls / popular personalities from the world of TV and music and eccentric car fanatics who take this race on with the same enthusiasm as the cast of "it's a mad mad mad mad world!"
In partnership with Delivered on Time, the official Gumball Rally 3000 vehicle management company, Schumacher Cargo Logistics are proud to be the US Gumball rally international shipping coordinator for some of the most exotic and highly decorated cars we have ever seen…
We recently had a collection of Ferraris, Porsches, Vipers and a gold plated Rolls Royce with Gumball Rally paintwork, which we flew out to the starting line in Stockholm, Sweden.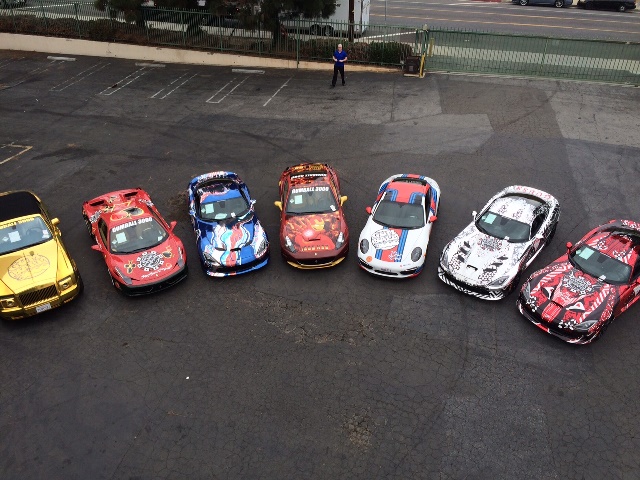 With a start date of this Saturday May 23rd in Stockholm, over 100 cars will travel through Sweden, Norway, Denmark and Germany before arriving in Holland on Tuesday May 26th.
From here Deliver on Time will fly all 100 vehicles with a combined value of $200 million USD, in chartered freighters to Reno, Nevada.
From Reno the race continues to San Francisco, Los Angeles, Death Valley and then the last leg to the finish line in Las Vegas on Friday the 29th of May.
Who will win? We don't know but what we do know is that the party to end all parties will happen over 2 days in Vegas.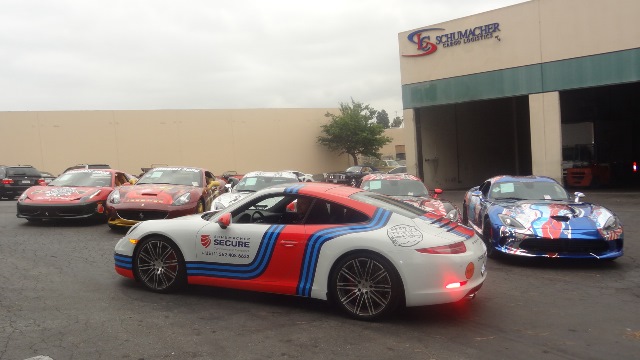 Warren Barnes, our VP and head of Schumacher Secure, which is our special department for collectible and exotic automobile shipping, will be there at the finish line in our "Schumacher Secure" Porsche 911.
We will update you with all the trials and tribulations of the race as it makes its crazy way from Sweden to Vegas……
Watch out for updates all next week – with lots of pictures of both the race and the international shipping aspect of the Gumball Rally 3000!!