For anyone considering shipping a motorcycle to New Zealand or any other type of vehicle, Schumacher has been the premier US to NZ shipper for over 40 years. Whether you need to ship your Harley to Auckland or an F1 superbike to Taupo Raceway, our professionals and agents will make it a great experience.
Read about how to ship a motorcycle to New Zealand and start your international shipment today!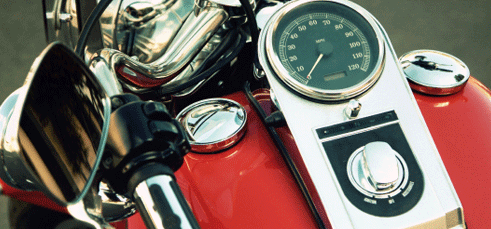 How to Ship A Motorcycle to New Zealand from the USA
Our motorcycle services has door to door as well as door to port options. No matter where your bike is located in the USA, we can take care of it and ship it to New Zealand.
We arrange a pickup from any town or city and bring it to the departure port destinations. Alternatively some drop the bikes off themselves, which reduces the domestic transport costs.
Most of the motorcycles bound for New Zealand leave from our west coast location in Los Angeles, as the time on the water is shorter than for bikes leaving from New York or our other warehouses.
How Much Does Motorcycle Shipping to New Zealand Cost
When shipping a motorcycle to New Zealand, there are many factors that affect the overall cost. Things like size of the bike, departure port, and pick up can all affect the price. For example, shipping a bike to New Zealand from LA will be quicker and cheaper than from NY. Since prices fluctuate between shipments, our auto representatives create custom quotes for each shipment.
To get your custom bike shipping quote, use our Online Form at the top of the page.
Ways to Ship Motorcycles to New Zealand
We offer three main motorcycle shipping services to New Zealand. They include roll on roll off services, air freight, and container services.
Shipping a motorcycle with roll on roll off to New Zealand is an option if you're just transporting a single bike with no other goods. Your bike rolls onto the vessel in the USA and rolls once it arrives in New Zealand. There are only a few departure ports so this service is not a great option if you aren't near one.
Airfreight is very expensive but can have your motorcycle there in a week or two. This service is generally used only if you have a deadline such as a event or show since the cost is much higher.
Our most popular shipping service is the container method, in particular using a consolidated container. The rates for motorcycles using this method are much lower. This is because your bike loads into a container with others shipping there as well. In this case, you to split the cost of a full container and you only pay for the space your bike uses. This service does take longer though as the shipment will leave when the container is at capacity to ship.
Importing a Motorcycle to New Zealand
Schumacher Cargo's utilizes three ports including Auckland, Wellington, and Christchurch. Our agents there will assist you upon arriving with whatever you need. They'll handle the customs documentation and import requirements and arrange to transport your motorbike if you had another final destination.
Make sure to also check with the road requirements prior to having your motorcycle imported to. This avoids additional modification fees and quarantine after arriving.
NZ Duties and Taxes on Motorcycles
Depending on whether you are relocating from the U.S to New Zealand or just bringing your bike over temporarily, you may or may not be liable to pay the goods and service tax.
Tourists shipping a motorcycle to New Zealand have a year in the country before they are subject to taxes and other fees.
Those that are moving there can also be exempt if they can prove they've been living elsewhere for more than 21 months, owned the bike for more than a year, and the motorcycle meets the road requirements.
There are a few others but the criteria are specific to each case. Fortunately, there is no duty on motorcycles imported to New Zealand.
Since duties and taxes change frequently, we recommend you contact your local embassy or consulate.
Start Shipping a Bike to New Zealand with Schumacher
When you're ready to ship a bike to New Zealand, use our Online Quote Form to begin working with a SCL representative
For information on any of above, call one of our Bike Specialists at: 800 599-0190 // 562 408-6677
More Reading
SCLUSA New Zealand Bike Shipping Rating